WHAT IS BUSINESS INSURANCE?
It's about more than just covering your assets.
Your business is much more than the cash and assets you invest in your operation.
It's built upon your visionary entrepreneurship, hard work, and significant time sacrifice, the determination and dedication of your valuable staff, and the relationships you hold with your customers, clients, partners, and suppliers — typically forged over many years.
Yet, despite you and your team's conscientious efforts — one single, unexpected, and unthinkable event could damage your business permanently.
A fire, serious illness, staff injury, or liability litigation against you or your business — just four examples of operation-changing incidents that can threaten you, your firm, and your employees' existence.
Your business is a living, growing, and organic entity. A solid and extensive business insurance policy is akin to your personal life insurance — providing reassurance and peace of mind should the unimaginable occur. In short, it's a crucial component that forms the core of your risk management strategy and expenditure.
Get in Touch Today To Discuss How We Can Protect Your Business
Business Insurance Coverage
Business — or company insurance as it's sometimes referred to — is an umbrella term covering a multitude of shielding options against a firm's operational losses.
No two businesses are identical — and neither are their business insurance policies. The risk protection elements depend on the particular needs and potential threats to your operation, the insurance company itself, policy wording, and local limitations.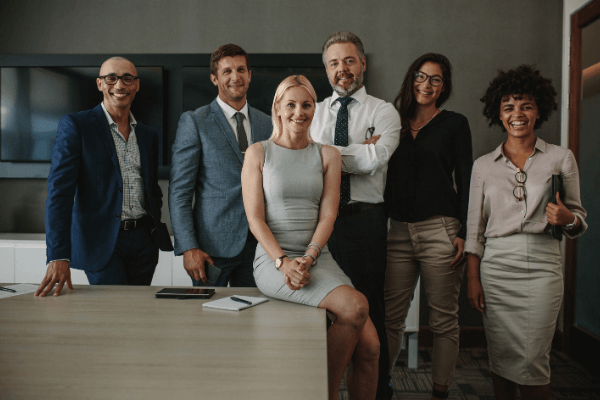 At PIB, we work with you to identify possible vulnerabilities — and deliver a comprehensive package to provide the ultimate in business defence.
Bear in mind, if you're a not-for-profit or community group, you need specific protection for your enterprise. Check out our complete guide to charity insurance.
Types of Business Insurance Offered by PIB
Whether you're a home-based operation looking for small business insurance, or a high-turnover industry leader seeking complete staff and asset coverage — at PIB we can tailor the policies to suit your requirements.
While not an exhaustive list, here are our most popular types of business insurance.
Forming the foundation of the majority of business insurance packages — general liability insurance shields your company, assets, staff, and on-site customers.
Impressively comprehensive, a typical policy will include protections against liability claims, negligence, manufacturing or personnel error, bodily injury, or even property damage. Furthermore, the liability component invariably covers your legal fees if the liability or event is covered under the policy.
Key Person Insurance
If you or a crucial member of your team were unable to work due to illness, injury, or death — would your business survive?
Key person insurance pays financial benefits to your company, should the loss or incapacity of a vital staff member damage — or prospectively damage — your operation's financial future.
Furthermore, should your business involve partners or co-owners, they can utilise the funds for legitimate business expenses. For example, purchasing the sidelined key person's share stake, or for hiring and training expenses for a replacement.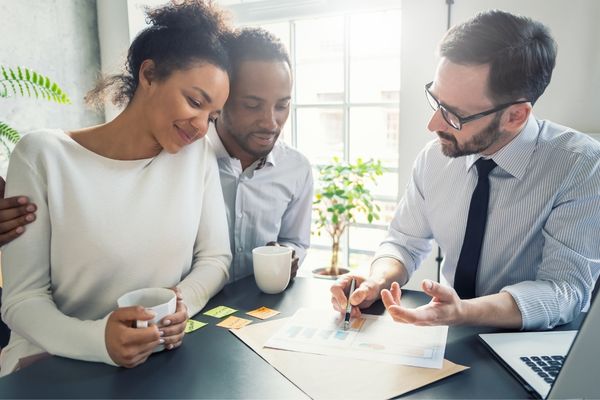 If your operation includes the manufacture of physical goods — you naturally already take far-reaching precautions through quality assurance to ensure that they're safe for the end-user.
However, unforeseen or unusual faults, customer foolhardiness, or third-party supplier errors may present a hazard to the public. Product liability insurance defends against claims arising from faulty products that lead to damage, injury, or even death.
If a disaster devastates your premises, property insurance will cover the physical damage. However, should this calamity temporarily close or impede the everyday running of your operation — property insurance will not be sufficient.
Business interruption insurance covers against loss of income that results from unexpected occurrences — placing the company in a similar financial position to that if no mishap had occurred.
Depending on the particular policy, this can cover losses arising from:
Flooding, storms, or fire
Theft and vandalism
Vital equipment breakdowns
Supplier or key customer incapacity
Inability to access your premises
Despite your conscientious efforts — mistakes and errors can occur.
Particularly in service sectors that provide advice — such as accountants, lawyers, surveyors, and architects — customers may make claims against you or your business if they consider your actions or counsel to be negligent, incorrect, or show a lack of professional duty.
Professional indemnity insurance defends your business against financial loss and a damaged reputation should such a claim arise.
Contact Us To Discover Our Profession-Specific Professional Indemnity Cover
Why Choose PIB for Your Business Commercial Insurance?
Because your business deserves an expert on its side.
Since 1986 we have been unremittingly delivering bespoke business insurance policies to Australian firms, partnerships, and sole traders. We understand that your enterprise has its own particular quirks, attributes and needs — and as such, your business cover needs to reflect this individuality.
Working with you, our knowledgeable, experienced, and friendly team of advisors can recommend the ideal business insurance package — including some of the more unusual policies — to guarantee the ultimate in financial, asset, and staff shielding.
What's more, by only selecting the cover you need and not irrelevant protection — you're safeguarding your bottom line.
Choosing PIB for your business insurance means you enjoy:
Over 35 years of commercial insurance experience.
Advisors accredited with the NIBA and QPIB.
Specialised staff familiar with specific industry niches.
Knowledgeable, friendly, and jargon-free discussions.
Advisors who know what your business needs — and what it doesn't.
Tailored business insurance policies.
Same high level of attention to sole traders, partnerships, and multinationals.
How Much Does Business Insurance Cost?
The cost of business insurance varies depending on numerous factors — including your location, your trade, and the levels and types of cover you include.
As a responsible business insurance broker, PIB will work with you to select the perfect policy while discarding unnecessary cover — ensuring cost-effective shielding.
What Is Public Liability Insurance?
Public liability insurance covers financial claims made by members of the public for incidents arising in connection with your operation's activities — such as injury, loss or damage to belongings, and death.
This can include occurrences on your business premises, or at events organised by your operation at third party sites. Usually, public liability insurance is a component within general liability cover. Call us to learn more.
What Is Public and Product Liability Insurance?
These insurance policies include not only the public liability insurance described above — but also claims made by the public from injury, loss, or death arising from your business's products.
I Have Professional Indemnity Insurance – Do I Need Business Insurance Also?
Although professional indemnity insurance shields against claims for financial loss due to your advice or service — it doesn't protect your premises, stock, assets, or indeed a physical injury to members of the public.
Contact Us To Discuss What Cover Types Will Defend Your Company Against Claims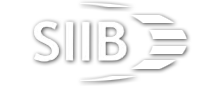 Professional Insurance Brokers is part of Australasia's largest general insurance broker network, the Steadfast Group. We leverage Steadfast's scale to ensure our clients have access to a wide range of insurance companies, a broad range of products, exclusive policy options, and of course, competitive pricing. And when the time comes and you need to make a claim, you will have the backing of Steadfast behind you.
Professional Insurance Brokers is a leading specialist in custom, tailored insurance policies for individuals and business. Through our subsidiaries, including Unicorn Risk Services, we also have extensive experience in brokering insurance policies for the massive range of community and not-for-profit organisations that operate throughout Australia.

Professional Insurance Brokers (NSW) Pty Ltd
3 Harold Street, North Parramatta NSW 2151
Phone: (02) 9630 8788
ABN: 32 003 068 540 | AFSL: 241251