Providing the most cost-effective, practical, and manageable system of covering your vehicles — car fleet insurance safeguards these crucial assets.
Your private vehicle is usually effortless to insure through a standard web-based system. But, when you or your business owns a multitude of four-wheeled vehicles — each with its own applications, drivers, and carriage requirements — the online portal system is sadly inadequate.
At PIB, our team of commercial car insurance specialists will formulate a bespoke fleet policy to suit your company's particular needs — a single cover schedule that shields all your motors under one comprehensive umbrella. Furthermore, we can deliver more specialised cover for plant, excavators, and trucks.
Tailored Car Fleet Insurance
Why You Need Fleet Car Insurance for Company Vehicles
Your motor vehicles keep your business moving forward.
If an accident, breakdown, fire, theft, or delay in receiving insurance cover means one of your cars is off the road, it can be seriously damaging for your operation and its bottom line — leading to unfulfilled orders or services, cancelled appointments, or shortages of stock.
Ensuring unforeseen motor events don't catastrophically damage your business, you need fleet vehicles insurance. Under one policy, you can protect 20 or more motors, including:
Sedans
Hatchbacks
SUVs
Minivans
Micros
Cabriolets
Coupés
Roadsters
CUVs
If you own a mixture of vehicle types — such as low-loaders, HGVs, heavy-plant, and 7.5-tonne trucks — check out our wide-ranging general fleet cover instead. Alternatively, if your motor catalogue is heavily specialised, take a look at our plant, trucks, and excavators insurance.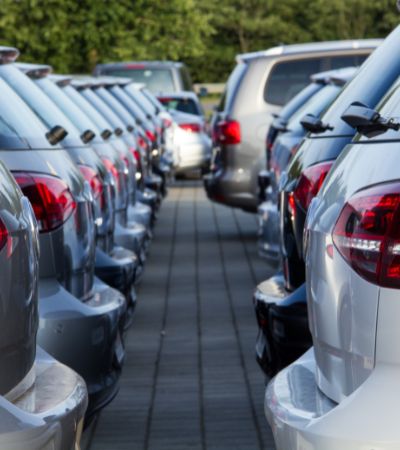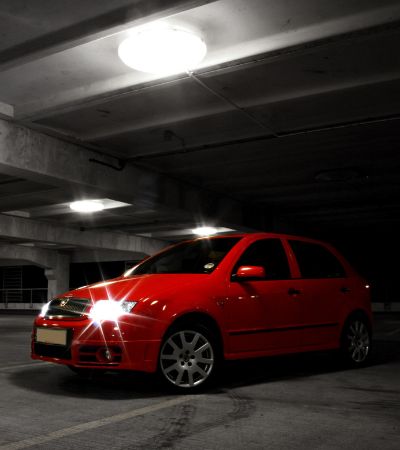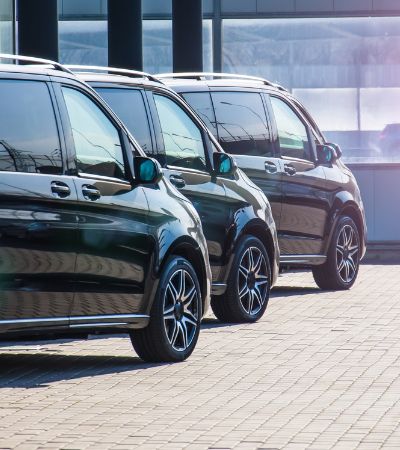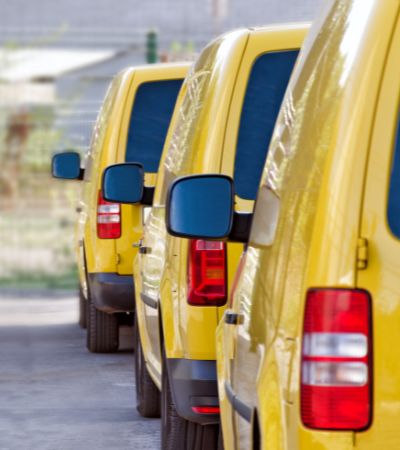 The Benefits of Car Vehicle Fleet Insurance
As a company owner, manager, or CEO — you already have a lot on your busy business plate. Trying to monitor, manage, and purchase a plethora of car insurance policies is a headache you really don't need.
At PIB, our fleet car insurance takes all the strain — allowing you to shield all your motors on a single schedule, with the added benefits of convenience and cost-saving.
The advantages of fleet motor car cover include:
One annual renewal date.
Effortless addition and removal of cars.
Permitting a multitude of named drivers.
More affordable than numerous policies.
Covering a wide variety of car types — from compacts to limousines.
FLEET CAR INCURANCE VS COMMERCIAL CAR INSURANCE
Vehicles We Cover on Our Fleet Motor Car Insurance Policies
At PIB, our qualified team of fleet insurance specialists are committed to delivering the ultimate multi-vehicle insurance to safeguard your vehicles. In this spirit, we're proud of our capabilities to shield all car types — whatever the make, model, marque, or application.
While by no means an exhaustive list, our fleet cover for cars can include:
Executive company car insurance.
Forecourt vehicles — new and second-hand.
Call Us for a Rapid Fleet Car Business Quote
Get a car fleet insurance quote.
Level of Vehicle Insurance Fleet Cover
Depending on your requirements and circumstances, at PIB, we can typically offer three levels of cover on your fleet car insurance:
Comprehensive Car Motor Fleet Insurance
The most all-encompassing of policies — and the one selected by most of our business clients. This can incorporate:
Towing costs
Fire
Property damage caused by a vehicle
Replacement vehicle
Vehicle replacement delivery
Legal costs
Vandalism
Theft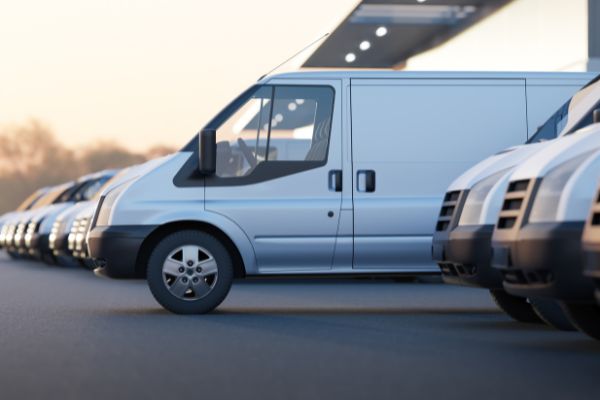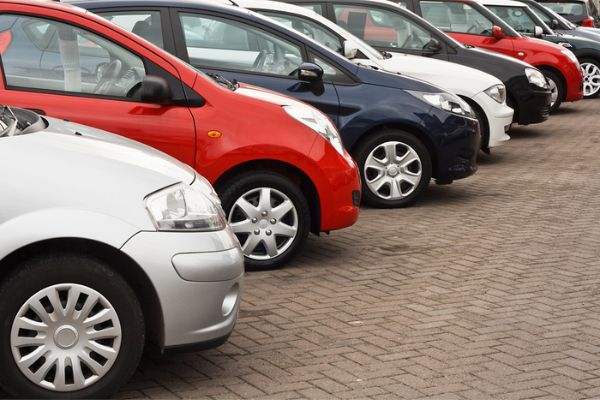 Third-Party, Fire and Theft Motor Car Fleet Insurance
Limited motor fleet cover that safeguards against costs incurred through fire, damage, and theft to third-party vehicles.
Third-Party Only Fleet Car Insurance
Provides only protection from claims made by third parties against you or your company.
Discuss Our Car Fleet Cover Options
Get a car fleet insurance quote.
Why Choose PIB for Your Motor Car Fleet Insurance
At PIB, it's our mission to deliver the most watertight protection for your car vehicle fleet.
Because of the complexity and nuances involved, most businesses, sole traders, executives, and organisations turn to insurance specialists to help strategise their car fleet insurance.
Our friendly and specialised team of advisors will ensure you and your business is sufficiently safeguarded — working with you to provide future-proof and affordable shielding.
As such, our recommended policy providers are chosen on their ability to go above and beyond straightforward cover. That's why we guarantee you receive the added benefits of:
Risk Engineering and Management Services
A dedicated team of experts that reviews your risk-management procedures — ensuring they are sufficient to prevent internal and external threats.
Fast Claims
The longer your car or cars are off the road — the harder it hits your bottom line and adds to operational disruption. We seek providers that promise swift turnarounds to minimise the consequences of claims.
Fleet Expertise
Whether your vehicles are executive cars, rental motors, limousines, or taxis — we guarantee our policy providers have specialised knowledge of the demands of particular industries — and deliver insurance that covers their inherent risks.
Request a Fleet Business Car Insurance Quote Today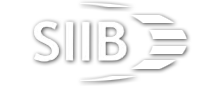 Your content goes here. Edit or remove this text inline or in the module Content settings. You can also style every aspect of this content in the module Design settings and even apply custom CSS to this text in the module Advanced settings.
Professional Insurance Brokers is part of Australasia's largest general insurance broker network, the Steadfast Group. We leverage Steadfast's scale to ensure our clients have access to a wide range of insurance companies, a broad range of products, exclusive policy options, and of course, competitive pricing. And when the time comes and you need to make a claim, you will have the backing of Steadfast behind you.
Professional Insurance Brokers is a leading specialist in custom, tailored insurance policies for individuals and business. Through our subsidiaries, including Unicorn Risk Services, we also have extensive experience in brokering insurance policies for the massive range of community and not-for-profit organisations that operate throughout Australia.

Professional Insurance Brokers (NSW) Pty Ltd
3 Harold Street, North Parramatta NSW 2151
Phone: (02) 9630 8788
ABN: 32 003 068 540 | AFSL: 241251