COMMERCIAL PROPERTY INSURANCE
Whether your company owns a factory, office block, warehouse, shop, or residential real estate — commercial property insurance is critical.
As potentially the most valuable assets on your balance sheet — your buildings deserve extensive safeguarding. Fire, flood, vandalism, or storms can hit with no warning, leaving your property, contents, and business operation devastated.
Commercial premises insurance — sometimes referred to as business property insurance — shields you against the losses and costs incurred through building and contents damage. And, with Australian construction costs rising year-on-year, it's crucial you have significant cover to protect against rebuilding expenses.
At PIB, our team of experienced commercial building insurance advisors can defend your bricks and mortar assets — and their valuable contents — against catastrophic events. And, if you lease your property to a third party, we also provide robust commercial landlord protection.
Specialists In Commercial Property Owners Insurance
What Does Building Insurance Cover?
As a specialist commercial building insurance broker, at PIB, we can provide a need-specific property insurance policy ideally suited to your business or operation type.
Covering you for what you need — and omitting cover that you don't — we can ensure cost-effective yet comprehensive protection. While not exhaustive, here are the most common areas shielded by commercial property insurance.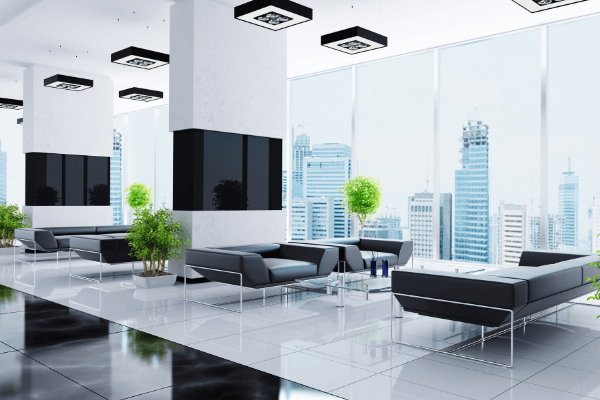 Burglary — both loss of contents and property damage, such as broken doors, windows, or locks.
Natural disasters resulting in property or contents damage — earthquakes, floods, fires, and storms.
Goods, electrical machinery, or products damaged in transit.
Vandalism.
Accidental property and contents damage.
Insurance for building internal contents — covering loss and damage to fixture and fittings, equipment, and tenant improvements.
Falling trees.
Damage caused to your property by nearby construction sites or collapsing buildings.
Plumbing leaks.
Machinery or office equipment breakdown.
Bear in mind that while standard commercial property insurance coverage will safeguard you against damage to property and contents — typically it will not protect you against loss of income experienced by such damage. Check out our Business Interruption cover for this trade-covering insurance.
Contact Us Now for a Commercial Property Insurance Quote
TYPES OF PROPERTY COVERED BY COMMERCIAL BUILDING INSURANCE:
At PIB, our knowledgeable and experienced advisors can recommend comprehensive building insurance however unusual your business property type. Our most common areas of cover include:
Commercial real estate insurance — as a commercial real estate insurance broker, we can cover new-builds and properties for re-sale.
Commercial shop insurance — bricks and mortar and retail stock cover.
Commercial unit insurance — including contents.
Warehouse building insurance — covering building, stock, and machinery contents.
Factory insurance — including equipment, products, and packaging stock.
Sporting facility insurance — including gyms, swimming pools, stadiums, courts, and dōjōs.
Medical facilities — hospitals, drop-in centres, clinics, veterinarians, and dentists.
Call Us Now To Discuss Your
Commercial Property Insurance Type
How Much Does Business Property Insurance Cost?
Working with you to understand your business's individual property insurance requirements — we can provide the most affordable solution without comprising coverage.
As such, there is no typical price for commercial buildings insurance — although the main factors affecting the premiums include: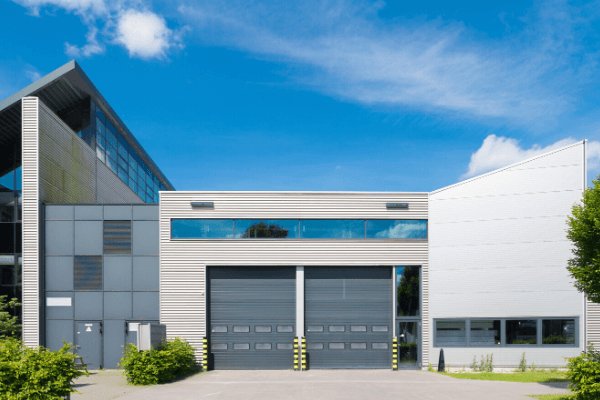 Level of Security
Providing extensive security to your business property not only delivers reassuring peace of mind but can also reduce insurance premiums. When tailoring insurance for commercial property owners, underwriters typically take into account:
Security guards
Guard dogs
Alarm systems
CCTV
Deadlocks
Site fencing and gates
Businesses with a pro-active attitude towards fire prevention can expect to experience more competitive business building insurance quotes — especially in trades that deal with flammable materials. Going over and above statutory requirements with hoses, alarms, fire doors, extinguishers and sprinklers can be beneficial.
BUSINESS PROPERTY AGE AND SIZE
Usually, the newer the building, the lower the property insurance for commercial property cost. Older properties, especially those that have not been sufficiently maintained, can suffer wiring, piping, roofing, and brickwork issues — meaning claims are more likely. Furthermore, the size and value of the building are typically consistent with the premium level.
Commercial and industrial building insurance premiums can be impacted by a business's geographical location. If you have a property on a flood plain, in a high-crime area, or in bush-fire risk regions — then the cost of your insurance is affected.
BUSINESS MACHINERY AND OFFICE EQUIPMENT
If you have an operation that relies on high-tech electronic equipment or heavy-duty plant machinery — your insurance premiums will be higher than a business without such assets.
CLAIM FREQUENCY AND SEVERITY
Certain business ventures are more likely to make claims — for example, those dealing with hazardous or flammable materials, retail outlets liable to theft, and operations located in significant crime areas. These factors can influence your insurance premium level.
If you own a warehouse, factory, or retail outlet — stock values are likely to be high. Conversely, if you operate in the service sector, it's unlikely you will have elevated tangible assets. Insurers will take into account your stock level when calculating your insurance.
Why Choose PIB for Your Business Property Insurance?
Because your commercial property and contents deserve the ultimate protection.
Since 1986, we have relentlessly delivered bespoke building insurance policies to Australian businesses — ensuring that these most valuable of commercial assets are shielded against loss or damage.
Working alongside you to understand your enterprise's particular insurance requirements, our friendly team of experienced and knowledgeable commercial insurance advisors can recommend the most suitable cover — guaranteeing the optimum protection of your property.
Furthermore, by delivering insurance tailored to your business's needs — you receive comprehensive and cost-effective shielding.
Contact Us Now for the Best Commercial Property Insurance Quote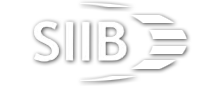 Professional Insurance Brokers is part of Australasia's largest general insurance broker network, the Steadfast Group. We leverage Steadfast's scale to ensure our clients have access to a wide range of insurance companies, a broad range of products, exclusive policy options, and of course, competitive pricing. And when the time comes and you need to make a claim, you will have the backing of Steadfast behind you.
Professional Insurance Brokers is a leading specialist in custom, tailored insurance policies for individuals and business. Through our subsidiaries, including Unicorn Risk Services, we also have extensive experience in brokering insurance policies for the massive range of community and not-for-profit organisations that operate throughout Australia.

Professional Insurance Brokers (NSW) Pty Ltd
3 Harold Street, North Parramatta NSW 2151
Phone: (02) 9630 8788
ABN: 32 003 068 540 | AFSL: 241251