Owning, operating, and running hardcore heavy plant carries significant risks — PIB's excavator insurance safeguards your business in the event of a claim.
As a responsible contractor, you already take extensive precautions to ensure that your staff, the public, and other businesses and trades are as free from risk as possible. However, unforeseen accidents, mishaps, and errors can still unexpectedly occur — threatening the livelihood of your enterprise.
At PIB, our specialist team of excavator equipment insurance specialists will provide tailored plant cover to shield your operation — delivering welcome peace of mind.
Get an Excavator Insurance Quote Now
What Is Excavator Digger Insurance?
Big plant can cause big damage.
Excavator liability insurance, also colloquially referred to as mini digger insurance and JCB digger insurance, covers your liabilities in the event of an accident affecting physical property or a third party.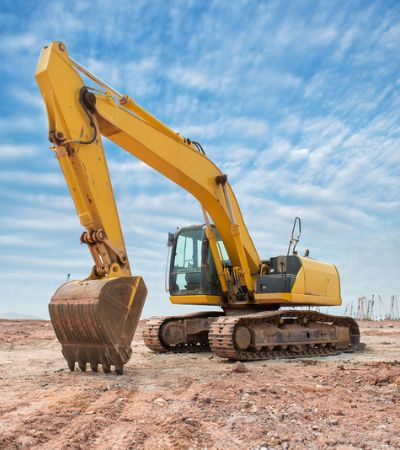 Utilising heavy earthmovers carries significant risks, including:
Injury to the public, employees, and subcontractors.
Property damage.
Under or overground utility damage.
Accidents and collisions with other heavy plant.
Risk of slips, falls, and trips when mounting and alighting.
Building project interruption.
Fire, theft, and loss of the plant.
Tipping.
At PIB, we can provide the best mini digger insurance to safeguard your business against livelihood threatening claims. And, should your business operate more general heavy machinery, we can also deliver focused plant insurance.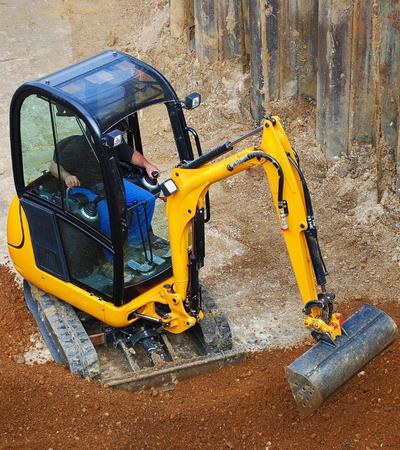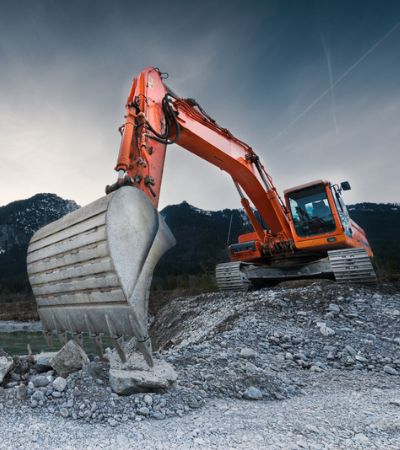 TYPES OF PLANT EXCAVATOR PUBLIC LIABILITY COVERS
Our affordable excavator and digger insurance extends across a wide range of earthmoving equipment. While not an exhaustive list, the most common plant vehicles we cover include:
Mini-diggers
On-hire plant
Power shovels
Crawlers
Drotts
Mini dingoes
Draglines
Mini-excavators
Backhoes
Compacts
Long reachers
Bobcats
Wheeled and skidders
Don't See Your Plant Type Listed? Call Us Now!
What Does Insurance for Excavators Cover Include?
By creating a targeted excavator policy relevant to your operation and its requirements we guarantee affordability — ensuring you have significant cover in the areas you need, not where you don't.
Depending on your enterprise's circumstances, typical digger insurance may include:
Whether you're looking for single machine mini excavator insurance, or shielding for a fleet of 20-tonners — you need public liability insurance as part of your package. This safeguards your business from claims caused by:
Injury to third parties, including customers.
Damage to property.
Attractive nuisance — trespass by children.
Unauthorised access.
Subcontractor loss or injury.
Vicarious liability.
Indemnity
This can include professional indemnity — guarding your employees against claims arising from alleged negligence, advice, or omissions — and management indemnity that protects the directors and officers.
Excavator Machinery and Plant Insurance
Safeguarding your crucial heavy plant from accident, loss, theft, vandalism, and fire claims.
Contract Works Insurance
Also referred to as construction all risks insurance, this cover protects against the risks of physical loss or damage to the contract works during the period of construction, as well as shielding against third party liability from loss of profits.
In addition to the above, we can also provide extended coverage for the ultimate in peace of mind, including the schedules of:
Material damage.
No blame excess.
Lifted goods damage.
Hirer indemnity.
Road risks.
Underground service accidents.
Vibration damage.
Wet hire.
Mini digger insurance cost replacement.
Accidental excessive overload.
Specified and unspecified attachments.
HOW MUCH DOES EXCAVATOR INSURANCE COST?
The price of our cover varies across plant types and usage. However, as experts in plant insurance, at PIB, we guarantee the most cost-effective insurance packages tailored to your particular operation.
Factors that determine pricing include:
Type of plant — for example, the mini excavator insurance cost will be smaller than the cover for a mammoth 33-tonne JCB.
Location of overnight storage.
Excavator modifications and attachments.
You and your business's excavator experience level.
Market value of the excavators.
Operators' age demographic.
Why Choose PIB for Your Excavator Digger Insurance?
Because operating specialised equipment deserves cover from an industry expert.
Since 1986, PIB's team of knowledgeable plant insurance advisors has delivered expertly tailored packages to Australia's army of heavy vehicle contractors and operators. 
Working with you to understand the particular nuances of your enterprise — our friendly specialists will formulate the most comprehensible and suitable policies for your plant types, usage, and level of risk. 
Affordable, effortlessly manageable, and adjustable when you purchase or sell equipment — your cover will continually provide reassuring peace of mind and safeguard against expensive claims.
Talk to Us About Our Customisable Insurance for Excavators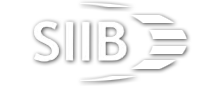 Professional Insurance Brokers is part of Australasia's largest general insurance broker network, the Steadfast Group. We leverage Steadfast's scale to ensure our clients have access to a wide range of insurance companies, a broad range of products, exclusive policy options, and of course, competitive pricing. And when the time comes and you need to make a claim, you will have the backing of Steadfast behind you.
Professional Insurance Brokers is a leading specialist in custom, tailored insurance policies for individuals and business. Through our subsidiaries, including Unicorn Risk Services, we also have extensive experience in brokering insurance policies for the massive range of community and not-for-profit organisations that operate throughout Australia.

Professional Insurance Brokers (NSW) Pty Ltd
3 Harold Street, North Parramatta NSW 2151
Phone: (02) 9630 8788
ABN: 32 003 068 540 | AFSL: 241251