Office Insurance
Defending Your Workcentre
OFFICE BUSINESS INSURANCE
With a multitude of unwelcome events that could financially threaten your business — it's prudent to invest in office insurance.
Focusing on operations that operate from serviced, rented, or leased spaces — our business office insurance packages are specifically tailored to meet the demands of your organisation — whether you work in the administrative, professional, service, or consulting sectors.
At PIB, our office cover packages deliver everything your particular enterprise requires under a single policy umbrella — taking the hassle out of protecting your livelihood, and allowing you to concentrate fully on your customers and clients.
Call PIB Today for Afordable Office Insurance Quotes
What Is Office Insurance?
Australia's vital network of workspaces and offices is host to a multitude of varying occupations, services, and functions — each with its own particular areas of risk. Furthermore, these locations typically accommodate numerous employees, comprise a plethora of tech equipment, and often allow for client, customer, and general public attendance.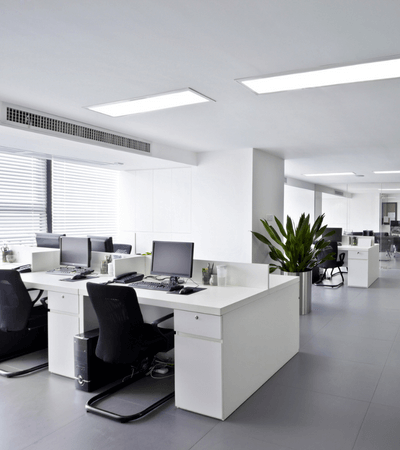 So, do you need insurance for an office?
The complexity of your working practices means an exposure to costly threats that could damage your enterprise's profits, reputation, and possibly its very existence.
Defending all aspects of your operation is crucial and requires comprehensive and wide-ranging insurance. Taking out single policies for all aspects of your business would not only be wastefully time-consuming — but also seriously hard on your bottom line.
That's why PIB's bespoke office business insurance promises cover for the areas you need under one policy.
What Is Included in Office Insurance?
At PIB, we tailor your office insurance to meet the specific threats facing your operation — the risks inherent to an accountancy practice, for example, will be considerably different to the challenges presented to a call centre.
Below are the most popular cover options in our corporate policies. Bear in mind, that office insurance targets businesses working from serviced or leased premises — if you're seeking cover for a physical office building insurance, check out our commercial property packages.
Crucial protection, public liability insurance provides cover up to a predetermined upper limit for claims made for personal injury and/or property damage occurring as a consequence of your enterprise's actions.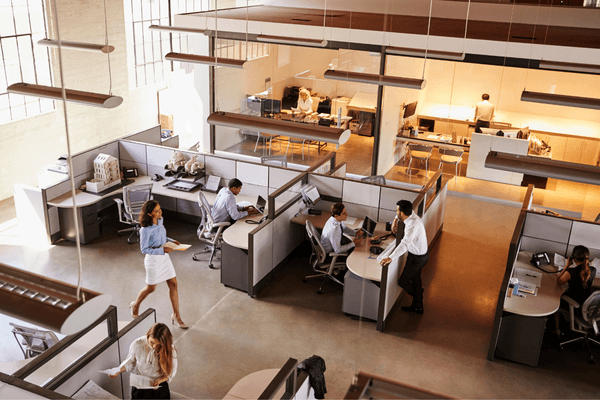 Unexpected events such as fires or floods may not only damage your property, but also impede the ability of your operation to function in the short term. PIB's business interruption cover addresses your affected income stream, by providing temporary financial benefits. This can include losses due to:
Crucial equipment breakdowns.
Vandalism, burglary, and theft.
Fire, flood, lightning, and storms.
Key supplier failure.
Money
Safeguards against cash losses while in a safe, in transit, on the premises, or in the custodianship of a trusted office employee.
Glass
Defends your office business from window, door, and sign damage and breakage. Covering both indoor and outdoor glass, it may also address the costs of temporary boardings, alarm sensors, sign-writing and manufacture, and compromised window furniture and frames.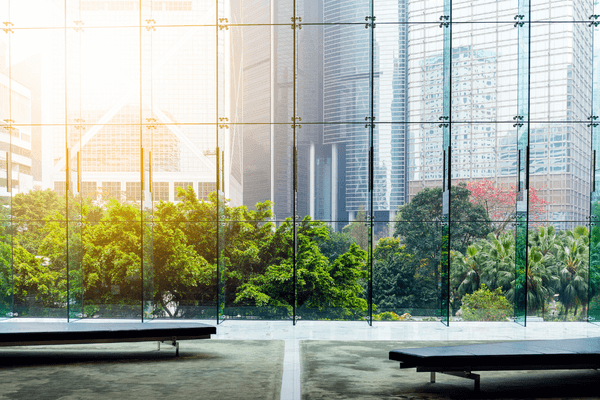 Employee Fraud and Dishonesty
In the unlikely event that one of your team defrauds the business, our employee dishonesty cover tackles both the losses incurred and litigation to reclaim the funds.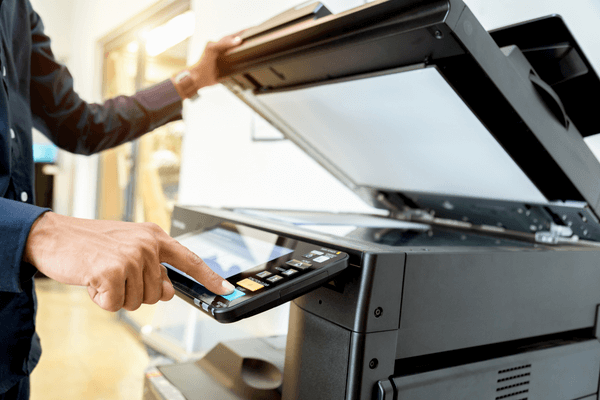 Building property protection focuses on the costs of the reinstatement, repair, or replacement of office-owned property that is damaged or lost — whether on the business premises or while in transport.
Tax Investigation
If the ATO knocks on your office door, tax investigation protection attends to necessary accountancy, tax agency, or auditor expenses incurred in relation to your financial affairs probe.
Cyber Insurance
Due to the volume of technology in a modern office space — cyber insurance should be a serious consideration. It focuses on losses and costs experienced as a consequence of hacking, malware, or viruses — including:
Funds paid to extortionists.
Claims made against you for loss of personal data.
Damage to your hardware, software, and online presence.
Essential for the decision makers in the business — management liability insurance safeguards against claims made by third parties against the officers, executives, directors, and owners of your operation for breaches in care and duty, errors, negligence, and misconduct.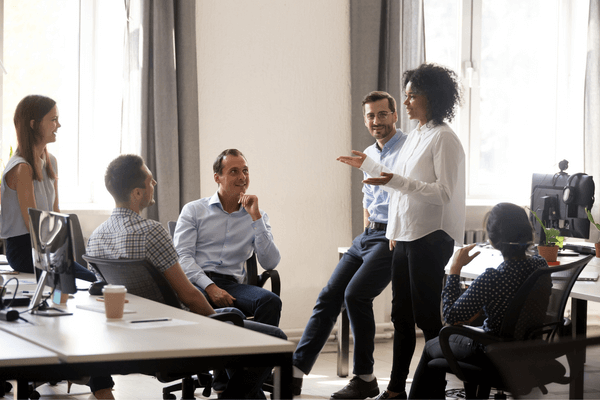 Electronic Equipment Breakdown
Most modern offices are host to a multitude of tech — electronic equipment breakdown addresses business losses encountered due to such malfunction and also the costs for hiring temporary replacements.
Burglary
Not just protecting financial and physical losses due to theft or attempted theft — this cover also attends to concomitant costs arising from the burglary, such as broken locks or doors.
Why You Should Select PIB for Your Business Office Insurance
The multi-faceted nature of your office means it's threatened by a plethora of internal and external threats — don't allow your hard work to be undone by the unexpected.
For over 35 years, PIB has been delivering targeted cover for Sydney's vast array of workspace businesses. Our expert team of specialists will work with you to tailor a comprehensive policy that focuses on the requirements of your operation.
By including the cover you need, and excluding areas you don't, we can keep your office insurance cost to the minimum — providing reassuring safeguarding while protecting your bottom line.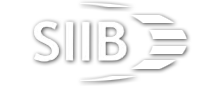 Professional Insurance Brokers is part of Australasia's largest general insurance broker network, the Steadfast Group. We leverage Steadfast's scale to ensure our clients have access to a wide range of insurance companies, a broad range of products, exclusive policy options, and of course, competitive pricing. And when the time comes and you need to make a claim, you will have the backing of Steadfast behind you.
Professional Insurance Brokers is a leading specialist in custom, tailored insurance policies for individuals and business. Through our subsidiaries, including Unicorn Risk Services, we also have extensive experience in brokering insurance policies for the massive range of community and not-for-profit organisations that operate throughout Australia.

Professional Insurance Brokers (NSW) Pty Ltd
3 Harold Street, North Parramatta NSW 2151
Phone: (02) 9630 8788
ABN: 32 003 068 540 | AFSL: 241251