CLEANING BUSINESS INSURANCE FROM PIB
As a proud and conscientious cleaner, you work hard to ensure your client's homes and commercial premises are immaculate — yet without business insurance for cleaners, your operation could be permanently stained by a costly claim.
Accidental damage to a customer's property, a slip by a client on a wet floor, or your company van or cleaning tools being stolen — events that can cause you stress, worry, litigation, and expense. Or, in a worst-case scenario, close your business forever.
PIB is a cleaner insurance specialist that's on your side — delivering policies tailored to the needs and requirements of your operation. Working with you, we will ensure that your business is robustly safeguarded — protecting your livelihood from threats and risk.
Don't Allow Your Reputation To Be Tarnished by a Claim — Speak to PIB Now
Why You Need Cleaners Insurance
Every single day, you and perhaps your team, are out there cleaning the homes, offices, and business premises of Australia.
You have a keen eye for detail, a commitment to excellence, and an extensive knowledge of cleaning techniques and products. And, above all, you have a conscientious attitude toward client safety, employee well-being, and asset protection.
Yet, one single unexpected event can threaten your hard-earned success.
Trips, falls, or slips by clients or the public, accidentally knocking over a customer's heirloom vase, or a remorseless scoundrel stealing your industrial-grade vacuum cleaner.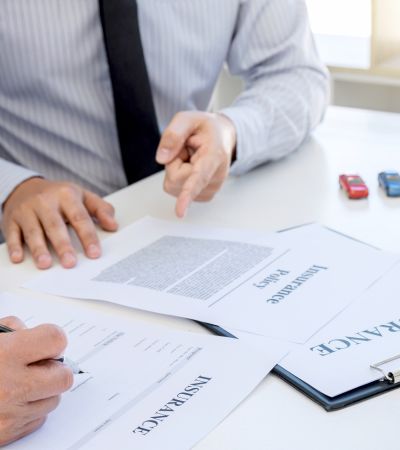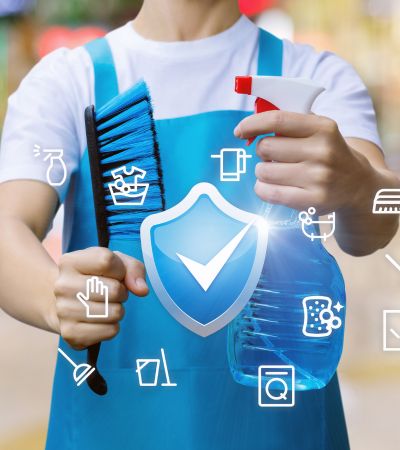 Circumstances which at best, could cost your business money — or at worst, mean expensive court action and bankrupting compensation payouts.
Focused on your business, PIB's experts will provide targeted cleaning insurance that shields your operation from challenging events and costly claims — ensuring you peace of mind.
Who Is Cleaner Insurance in Australia For?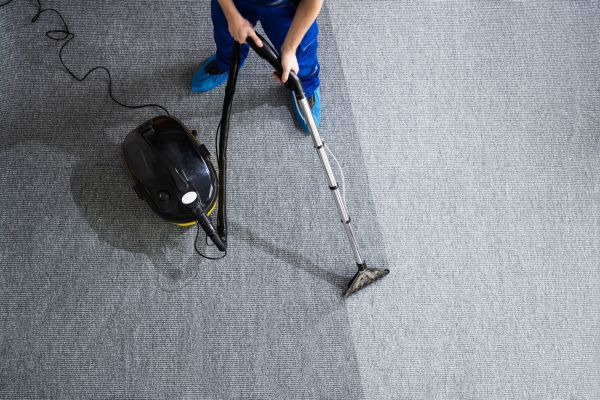 Whatever market sector or industry your cleaning business operates — PIB can build bespoke insurance to defend your company.
While not an exhaustive list, our most common cleaners insurance in Australia policies comprise of:
Insurance for domestic cleaners.
Window cleaning insurance.
Accountant and solicitor business cleaners.
Hospital and medical facility cleaning companies.
Self-employed cleaners.
Large cleaning companies with significant numbers of employees.
Factory and warehouse cleaners insurance.
High-level window cleaners insurance.
Allow PIB To Create Tailored Cleaning Insurance for Your Operation — Chat With Us Today
What Does Insurance for Cleaners Australia Cover Include?
Working alongside you, PIB will create a focused policy that addresses the intrinsic risks of your particular operation.
Although cover varies from company to company, typically insurance for cleaning business incorporates: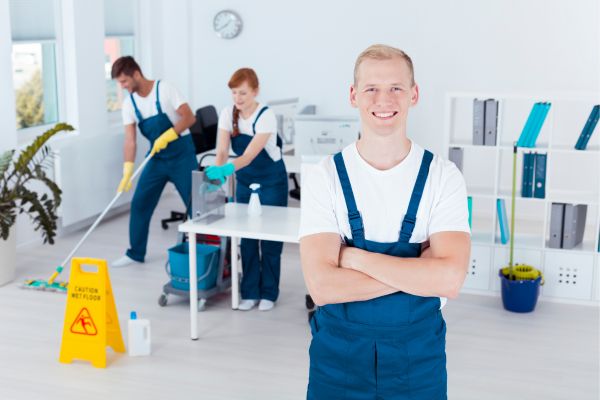 Cleaner Public Liability Insurance
Essential for your business, public liability insurance for cleaners defends you and your operation against a member of the public or a client claiming for property damage or injury — occurring as a result of your operation's actions. 
Cleaners public liability insurance addresses not only compensation you need to pay, but also any reasonable legal fees. It's worth noting that many businesses using third-party cleaners require public liability insurance cover under the terms of the cleaning contract. 
Although not compulsory, cleaning public liability insurance is perhaps the most crucial protection you can have for your operation — since personal injury or fatality claims can run into the millions of dollars.
General Property Insurance
Whether cleaning products or pressure washers, steam cleaners or industrial vacuum cleaners — you undoubtedly utilise valuable equipment during your working day. But, if they're stolen or accidentally damaged — you're left facing a hefty bill for replacement.
General property insurance safeguards your key tools against damage or theft from locked premises. You're typically covered at any location, including equipment taken home by your staff — or tools you leave at a secure work site.
Commercial Vehicle Cover
Your commercial cleaning business undoubtedly involves one or more vehicles — as you and your staff travel from job to job. For many cleaning operations, the vans or cars are the most valuable asset on the business's balance sheet — meaning it's crucial they're insured.
Our comprehensive commercial motor cover defends against theft, fire, and damage caused by accidents — including a third party's property or vehicle.
Offering more protection than standard personal car insurance policies — by accounting for higher mileages, longer running hours, and different drivers — we can tailor the cover for your vehicle needs. This may include cover for tools or specialist cleaning equipment fitted or stored in your transport.
Income Protection Insurance
If you're unable to work through illness or injury — could you afford to pay your day-to-day bills and support your family?
Income protection insurance covers a set amount of your salary if you're unable to fulfil your cleaning work duties. It's particularly useful and reassuring if you're self-employed or operate a small cleaning operation that relies on your well-being to generate income.
Business Interruption Insurance
One single unexpected event could prevent your cleaning business from generating income — for example, the theft of your tools, a cyber attack, or a fire that destroys your cleaning products and equipment.
Business interruption insurance addresses your crucial expenses, such as your staff payroll, utility bills, or loan repayments — while you concentrate on returning your operation to a revenue-making position.
What Does Cleaning Insurance Cost?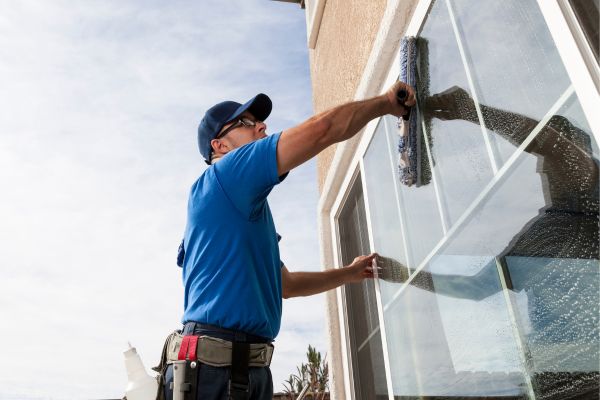 At PIB, our business insurance for cleaners isn't a ready-made package we take off the shelf.
Instead, we work with you to completely understand your operation and its inherent risks. This permits us to build targeted and bespoke cover that delivers all the safeguarding you need — ensuring that you and your business are fully defended.
And, by only including the protection your operation requires and omitting any unnecessary cover — you aren't paying for irrelevant insurance. Thus keeping your premiums both competitive and highly affordable.
Why Choose PIB for Your Cleaners Insurance in Australia?
You've worked hard to build and maintain a respected cleaning business — it deserves to be defended with the best cover.
Despite all the conscientious precautions you take, every day your operation is exposed to risk. A member of the public could slip on a wet floor, your tools or cleaning products could be stolen, or your work van may be involved in an accident. Could your business survive purchasing expensive replacements or defending a hefty compensation claim?
PIB is Sydney's go-to specialist for cleaning business insurance. From public liability insurance cleaner cover to vehicle insurance, income protection to business interruption — we offer a spectrum of policies suited to your enterprise.
Experienced, amiable, and relentlessly on your side — we will tailor comprehensive and focused business insurance for cleaners that shields your business from its intrinsic threats.
Don't Leave Your Operation Exposed — Talk to PIB Today About Business Insurance for Cleaners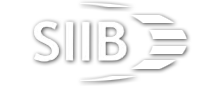 With PIB, you're partnering with a significant force in the risk-protection sector.
Part of Australasia's largest general insurance broker network — the Steadfast Group — we leverage Steadfast's substantial scale to ensure you have access to a wide range of insurance companies, a broad scope of products, exclusive policy options, and perhaps most importantly — bottom-line-friendly competitive pricing.
And, should the unexpected happen and you need to make a claim, you will have the powerhouse backing of Steadfast behind you.
Professional Insurance Brokers is a leading specialist in custom, tailored insurance policies for individuals and businesses. Through our subsidiaries, including Unicorn Risk Services, we also have extensive experience in brokering insurance policies for the massive range of community and not-for-profit organisations that operate throughout Australia.

Professional Insurance Brokers (NSW) Pty Ltd
3 Harold Street, North Parramatta NSW 2151
Phone: (02) 9630 8788
ABN: 32 003 068 540 | AFSL: 241251