COMMERCIAL PROPERTY BUILDING INSURANCE
Protecting your most valuable business assets is crucial — commercial building insurance delivers reassurance and safeguarding against life's unexpected challenges.
Whether your operation owns a retail outlet, office complex, or factory — flood, fire, or storms can render your site unusable, harm the appearance of consumer-facing establishments, or even threaten the existence of your company.
PIB's business building insurance — often referred to as commercial property insurance — is your affordable defence against damage, theft, and loss. Keeping your brand strength robust, allowing your enterprise to function in the face of adversity, and maintaining customer and client trust.
Additionally, if you own property that you lease to a third party, we can also provide reassuring landlord building insurance.
Get a Quote Now From Sydney's Commercial Building Insurance Coverage Specialists
How Does a Commercial Building Insurance Policy Cover You?
Commercial and industrial building insurance is slightly different to the majority of protective policies, in that losses are met and satisfied in a variety of ways — dependent upon the type of claim or damage. This is in opposition to the more popular and straightforward lump-sum payout offered on many other insurance covers.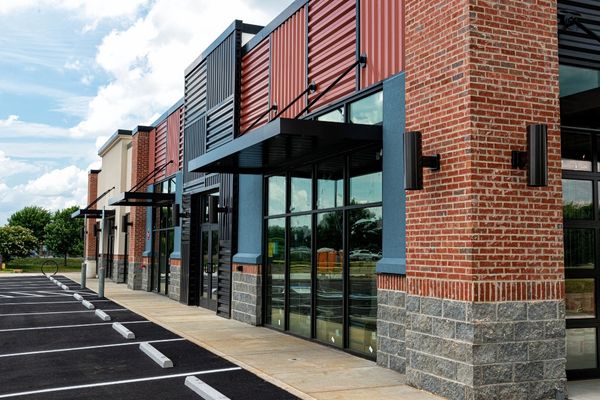 For example, the insurer may address your commercial building owners' insurance claim by:
Providing a payout for rebuilding costs.
Rebuilding the premises entirely.
Issuing a payment for lost contents and assets.
Replenishing stock or goods with replacement items.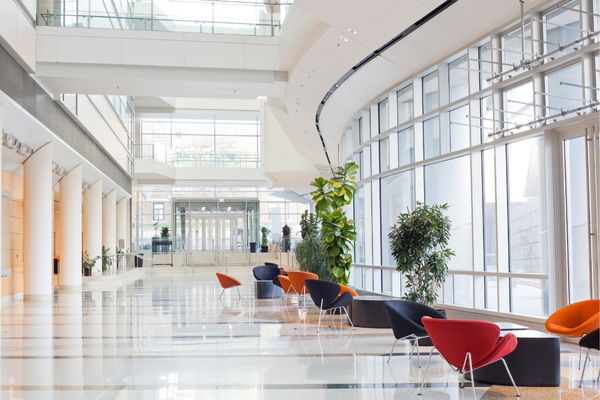 Typically, the insurance company, as agreed in the policy, has the power to decide which option to pursue to meet your claim.
Furthermore, the insurer may limit the amount that can be claimed on specific contents or stock. This is common in business sectors that deal in jewellery, supercars, antiques, collectibles, and art.
Because of these particular quirks and nuances, it's therefore crucial that you speak to an experienced buildings insurance company. At PIB, our friendly and knowledgeable advisors will work with you to formulate the ideal commercial cover for your enterprise's specific needs.
Get the Best Commercial Building Insurance Today — Talk to PIB
What Does Business Premises Insurance Safeguard Against?
In most circumstances, a business property policy shields your operation against loss and damage to the physical structure of your premises and its contents.
And, while comprehensive cover protects you and your enterprise from a multitude of events — there can be significant differences in terms and conditions that may or may not be relevant to your business.
That's why it's crucial to speak to PIB — experts in corporate property insurance — to ensure your company is thoroughly defended.
The typical areas of protection include:
Theft — addressing loss of physical contents, and concomitant property damage, for example, smashed windows or broken locks.
Damage or loss to associated buildings or structures on your property — often including outbuildings, workshops, and containers.
Malicious vandalism — tackling both repair and replacement.
Accidental contents and property damage — whether caused by your employees or the public.
Damaged in transit — for products, goods, stock, and assets.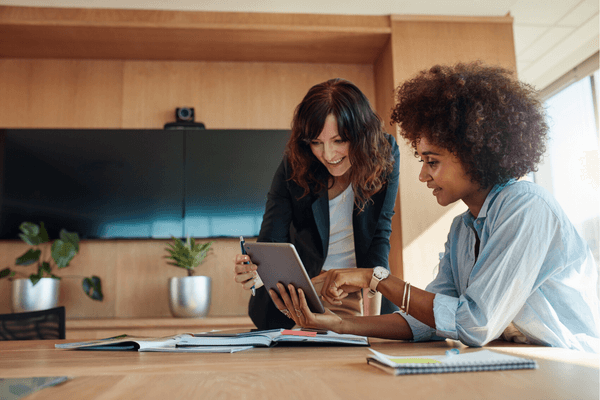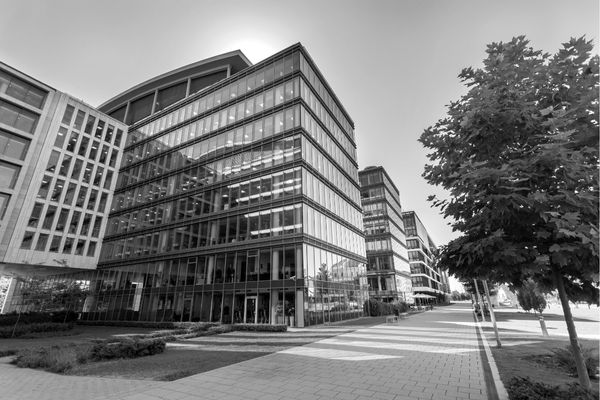 Structural contents — fixtures and fittings, owner improvements, renovations, and in-situ equipment.
Tree root ingress or falling trees.
Glass, signs, and billboards.
Leaks — water, gas, or hazardous chemicals.
Industrial accidents that damage contents and structures.
Remember, while both large and small business building insurance safeguards your contents and property — it doesn't shield your operation from loss of business income or trade encountered through damage or disaster. Instead, consider our business interruption cover.
What Property Types Does Commercial Business Building Insurance Protect?
Whether your enterprise is based solely online or customer-facing, B2B or B2C — at PIB, we can shield your building and contents with a tailored package. Our most frequently requested cover includes:
 Vacant commercial building insurance — unoccupied commercial building insurance for untenanted residences, shops, and factories.
Medical service property insurance — dentists, clinics, hospices, surgeries, hospitals, and vets.
Landlord insurance — addressing residential apartment blocks, homes, and communal areas.
Office insurance— comprising workplace floors, receptions, and public areas.
Sports facilities — spas, swimming pools, stadia, courts, gyms, and fields.
Retail outlet insurance — both structure and contents/stock.
Unit, garage, and warehouse insurance.
Factory insurance — including workshops, equipment, raw materials, and products.
Shopping malls, centres, and arcades.
What Does Business Building Insurance Cost?
Naturally, you want to protect your bottom line with cheap commercial building insurance — but equally, this shouldn't be at the expense of inadequate cover. That's why at PIB, we create bespoke packages tailored to your enterprise — ensuring you're sufficiently shielded, while keeping a watchful eye on your profits.
There are numerous factors that affect the size of your premiums, the most common including:
Industry risk — for example, a foundry with open braziers is a higher fire risk than an office.
Number of fire prevention measures — sprinklers, fire doors, hoses, etc.
Location — high-risk neighbourhoods may raise the commercial building insurance cost per square foot.
Occupancy/footfall — the more people on the premises, the higher the chance of unwanted events.
Property construction — brick, metal, timber, state of repair, and age.
Security — number of deadlocks, guards, and alarms.
Contents value and replacement cost.
Stock value and volume.
Why Select PIB, Sydney, for Your Business Commercial Property Insurance?
Research from the Property Council of Australia indicates that construction, replacement, and rebuilding costs are rising exponentially — could your enterprise afford to rebuild/repair your property or replace your stock should an unwelcome event occur?
For more than 35 years, PIB has proudly provided peace of mind to Sydney's commercial building owners, protecting their property and contents from disasters — both natural and man-made.
Our expert team of building insurance advisors will work with you — grasping the nuances of your operation, recommending options, and delivering the most cost-effective cover that shields your assets.
And, we're here for the long-term. As your operation grows and matures, we'll be at your side — tailoring your insurance to address its new and welcome challenges.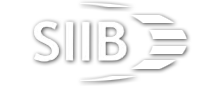 Professional Insurance Brokers is part of Australasia's largest general insurance broker network, the Steadfast Group. We leverage Steadfast's scale to ensure our clients have access to a wide range of insurance companies, a broad range of products, exclusive policy options, and of course, competitive pricing. And when the time comes and you need to make a claim, you will have the backing of Steadfast behind you.
Professional Insurance Brokers is a leading specialist in custom, tailored insurance policies for individuals and business. Through our subsidiaries, including Unicorn Risk Services, we also have extensive experience in brokering insurance policies for the massive range of community and not-for-profit organisations that operate throughout Australia.

Professional Insurance Brokers (NSW) Pty Ltd
3 Harold Street, North Parramatta NSW 2151
Phone: (02) 9630 8788
ABN: 32 003 068 540 | AFSL: 241251