Fleet insurance is the most straightforward, cost-effective, and manageable method of covering your group of motor-driven business assets.
For your personal vehicle, it's usually painless to find an individual policy to cover your social, domestic, and pleasure needs yourself. However, the varied nature of commercial fleets — with factors such as diverse motor types, applications, and locations of use — can make selecting the ideal insurance challenging.
At PIB, we designate an experienced fleet insurance broker to discuss and recommend the perfect fleet insurance — an umbrella cover that protects all of your vehicles on one policy, yet with details relevant to your motor categories and the particular needs of your business.
And, should your vehicle catalogue include more specialised motors — we also deliver targeted safeguarding for plant, trucks, and excavators.
Why You Need Company Fleet Insurance
Typically, your vehicles are the lifeblood of your business.
Should one or more of these motors be off the road, involved in an accident, or awaiting cover — it can result in undeliverable orders, cancelled meetings, or stock shortages. Not only causing significant inconvenience, but also affecting your revenues.
If your business uses more than 20 vehicles, the correct fleet insurance policy will keep your operation running — should you have less than 20, our commercial motor policy will be more suitable.
In just one insurance model, you can cover a diverse range of motor assets, including:
Trailers
Utes
Forklifts
Vans
Motorbikes
Tractors
For a more in-depth examination of the benefits of fleet insurance — and why you need a specialist broker to assist you in this process — check out our complete
Guide to Fleet Cover
.
The Benefits of Motor Vehicle Fleet Insurance 
You know that running a successful business is often a juggling act.
At any one time, you can be dealing with customers, suppliers, financial institutions, industry regulation, and stock control. On top of this, you neither want nor deserve the additional headaches of managing a multitude of vehicle insurance policies.
Fleet motor insurance takes the weight from your already burdened shoulders — by both covering all your vehicles on one policy and by providing added shielding flexibility.
THE BENEFITS OF FLEET COMMERCIAL INSURANCE INCLUDE:
Straightforward adding and removal of vehicles.
One single policy renewal date.
Allowing a variety of named drivers to use a range of motors.
More cost-effective than a plethora of motor policies.
Covering a wide spectrum of vehicles — from motorbikes to forklifts.
Call Us To Discuss How Fleet Insurance Can Save You Time and Money
Fleet Insurance vs. Commercial Motor Insurance
Commercial motor insurance is typically for fleets of less than 15 vehicles, while motor fleet insurance is designed for large fleets of more than 15 vehicles — and those that include large trucks and heavy plant.
To discover more about the difference between these two similar insurance categories — take a look at our Fleet Vs Commercial article.
PIB — The Vehicle Insurance Fleet Specialists
At PIB, we believe we can deliver the best fleet insurance Australia has to offer — our team of insurance fleet experts will ensure that you receive the most suitable protection for your range of vehicles.
Whether you're looking for small business fleet insurance for a group of automobiles or a large-scale truck policy to cover your logistic assets — you will receive the same level of professionalism, attention, and dedication.
We guarantee that our recommended insurance providers deliver the ultimate in protection, including the crucial components of:
RISK ENGINEERING SERVICES
An insurer should offer its corporate clients a dedicated team that will review your fleet risk management practices — in order to determine if they will respond adequately to inherent and external exposures.
The best fleet insurance providers understand that vehicles that are off the road incur significant cost and business disruption — and therefore must offer a fast turnaround process to minimise the impact of claims.
Many good fleet insurance providers will go a step further to offer their clients comprehensive risk management tools integrated into the policy — improving their systems and pathway towards a crash-free culture within the organisation as a value-add.
UNDERSTANDING VEHICLE FLEETS
Cars, trucks, and heavy plant all have different insurance requirements. We ensure our insurance providers understand the complex challenges, risks, and demands inherent to these vehicles — and provide a suitable policy that takes into account these distinctive characteristics.
Request a Fleet Insurance Quote Today
Get a fleet insurance quote.
Vehicles We Can Cover on Insurance Fleet Policies
At PIB, we're committed to providing the optimal commercial fleet insurance to suit the individual requirements of your business. As such, we're unashamedly proud of our ability to cover all vehicle protection policies, no matter how unusual the machine.
In short, if it has wheels and an engine — we can cover it.
Although not an exhaustive list, in addition to standard fleet cars, our most popular fleet policies include:
Heavy Vehicle Insurance
If your operation uses heavy vehicles for transporting products or for excavating, demolishing, or building — we can provide underwriting for loss or damage to your vehicle and legal liability protection.
Typical vehicles covered under these policies include:
Tippers
Grain carriers
Livestock logistics
Cool chain HGVs
Hazardous goods
Plant — dozers, bobcats, and excavators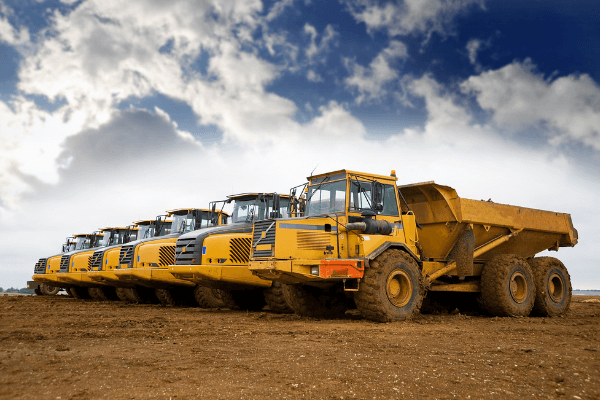 It doesn't matter if your business owns transit vans or a massive fleet of heavy goods vehicles — our insurance cover can provide the most comprehensive protection to these crucial Australian delivery vehicles.
To ensure we offer economical policies that keep costs to a minimum, our truck and fleet van insurance takes into account:
Size of your operation.
Form of goods you transport.
Area covered by your business.
Mileage driven.
Accident history.
Fleet composition and size.
Driver training.
Courier Fleet Van Insurance
Whether your business provides local, state, or national service — our versatile Courier Fleet Insurance ensures your vehicles remain on the road to deliver packages, fresh goods, documents, and parcels to Australian homes.
It covers motor vehicles utilised for hire and reward and has the capacity to permit multiple drivers across your range of motor models. Also, check out our Van Fleet Insurance below.
Bus Fleet Insurance 
PIB partners with the most respected specialist bus insurers in Australia. If you operate a couple of work-based people transporters or a mighty fleet of carriers — we will find the optimal policy for your needs.
Our most sought after bus policies include:
Minibus fleet insurance
Bus charter Insurance
Party bus insurance
Self-hire bus insurance
Luxury coach and tour bus insurance
Furthermore, we can also assist with bus depot insurance and commercial passenger liability insurance.
Fleet Motorcycle Insurance 
Should your business utilise two-wheeled vehicles as well as four — our Motorcycle Fleet Insurance cover provides the most cost-effective and straightforward method of protecting these machines.
Although not exhaustive, our range of Motorbike Fleet Insurance policies can cover:
Motorbike rental companies
Racing motorbike insurance
Motorcycle courier insurance
Sales rep motorbike insurance
Police department motorcycle insurance
Stunt motorbike fleet insurance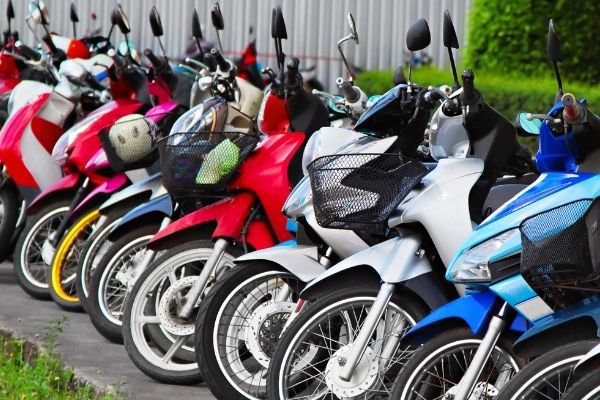 Call Us To Discuss Your Fleet Options
Get a fleet insurance quote.
Level of Vehicle Insurance Fleet Cover
In most circumstances, at PIB, we can offer three options on your fleet vehicle insurance:
Comprehensive Fleet Motor Insurance
If you opt for comprehensive cover for your fleets — and most businesses do, understanding the costs of such valuable assets being written off — then there are a range of expenses you can insure against, including:
Vehicle-related property damage
Towing costs
Re-delivery
Theft recovery costs
Fire
Legal liability
Death
Vandalism
Replacement vehicles
Third-Party, Fire and Theft Business Fleet insurance
Restricted fleet cover that provides insurance against fire or theft and damage to third party vehicles.
Third-Party Only Business Fleet Insurance
Only shields against claims made by a third party against you or your business.
Get in Touch To Discover Our Cover Options
Get a fleet insurance quote.
Commercial Motor Fleet Insurance FAQs
Why Do You Need Fleet Insurance?
Fleet insurance is the most practical method of insuring multiple vehicles. By combining all your motors onto a single policy, there is just one annual renewal date.
Furthermore, fleet commercial insurance permits you to easily add and remove vehicles and drivers as required — without having to take out a new policy. And, by stacking all your wheeled assets together, it's more affordable than a plethora of covers.
What Does Fleet Insurance Cover?
Comprehensive commercial fleet insurance provides cover for your vehicles and their drivers in the event of an accident or theft — while also safeguarding third-party vehicles should the driver of your vehicle be found to be at fault.
At PIB, our fleet insurance can combine all your motors on one policy, whether they're vans, buses, motorcycles, or heavy plant.
How Does Fleet Insurance Work?
Fleet motor insurance reduces the administrative burden of covering multiple vehicles by including all your wheeled assets on a single policy. The premium is determined by numerous factors, including the age and size of the fleet, driver experience, and past safety record.
What Is Custom Fleet Insurance?
Fleet insurance requirements vary significantly across industry sectors, vehicle types, and company sizes. At PIB, we pride ourselves on our custom fleet packages — tailoring your policy for your enterprises' particular needs — while omitting schedules and protection irrelevant to your operation.
This guarantees the most competitive and affordable system of multiple motor safeguarding.
How Many Vehicles Is Considered a Fleet?
Typically, our fleet policies cover 15 vehicles or more. To insure fewer motors, you should consider our commercial motor insurance packages.
What's a Fleet Vehicle?
Fleet motor vehicles are collections of wheeled assets that are leased, hired, or owned by a business, organisation, not-for-profit, or government department — as opposed to those possessed by families and individuals.
Does Fleet Insurance Cover Personal Use?
Not automatically. Many fleet policies exclude use in a personal capacity. However, we can tailor the cover to include personal use by employees on request.
BECAUSE OF THE COMPLEXITY INVOLVED, MOST ORGANISATIONS AND EXECUTIVES TURN TO INSURANCE BROKERS TO HELP ORGANISE THEIR BUSINESS FLEET INSURANCE.
Let PIB Assist You With Your Fleet Insurance.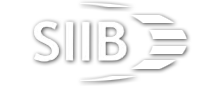 Your content goes here. Edit or remove this text inline or in the module Content settings. You can also style every aspect of this content in the module Design settings and even apply custom CSS to this text in the module Advanced settings.
Professional Insurance Brokers is part of Australasia's largest general insurance broker network, the Steadfast Group. We leverage Steadfast's scale to ensure our clients have access to a wide range of insurance companies, a broad range of products, exclusive policy options, and of course, competitive pricing. And when the time comes and you need to make a claim, you will have the backing of Steadfast behind you.
Professional Insurance Brokers is a leading specialist in custom, tailored insurance policies for individuals and business. Through our subsidiaries, including Unicorn Risk Services, we also have extensive experience in brokering insurance policies for the massive range of community and not-for-profit organisations that operate throughout Australia.

Professional Insurance Brokers (NSW) Pty Ltd
3 Harold Street, North Parramatta NSW 2151
Phone: (02) 9630 8788
ABN: 32 003 068 540 | AFSL: 241251