PLANT AND EQUIPMENT INSURANCE, AUSTRALIA
Owning, using, and operating extreme mobile construction equipment can be risky — PIB's plant and machinery insurance safeguards your livelihood in the event of a claim.
Naturally, you know the challenges of your trade. Dealing with heavy earth and materials on a daily basis means you already have established stringent health and safety procedures — protecting your team, the public, and subcontractors. Yet, an unimagined misadventure could rapidly threaten the very existence of your operation.
PIB, your local and experienced team of plant insurance experts, are here to protect you and your livelihood — should unpredicted mishaps occur. And, with additional specialised cover focusing on trucks, motor vehicles, and excavators — we have the defence your business needs.
Get Contruction Equipment Insurance Now
Why Do You Need Specialist Heavy Equipment Insurance?
Because massive machinery can cause prodigious problems.
Not only is your substantial plant capable of mass destruction — although admittedly, often intentionally — but it's also one of the most costly asset categories on your balance sheet.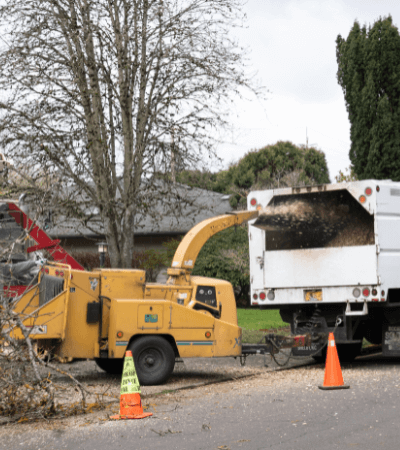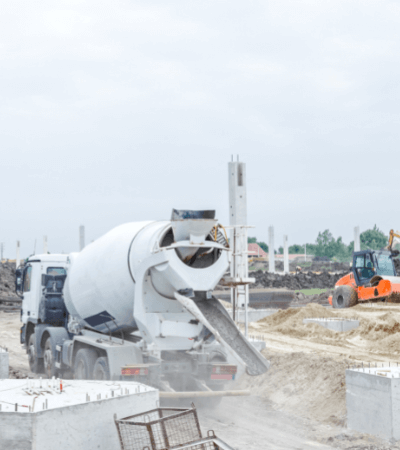 It's capable of inflicting unintended and significant damage to property and people, and due to its high value, it's at an elevated risk of theft. In the residential construction sector alone, statistics explain that 68 percent of Australian builders experience plant theft in a single year.
If not protected by heavy construction equipment insurance, the cost of an accident claim or loss could permanently affect your enterprise. The inherent risks to plant and machinery include: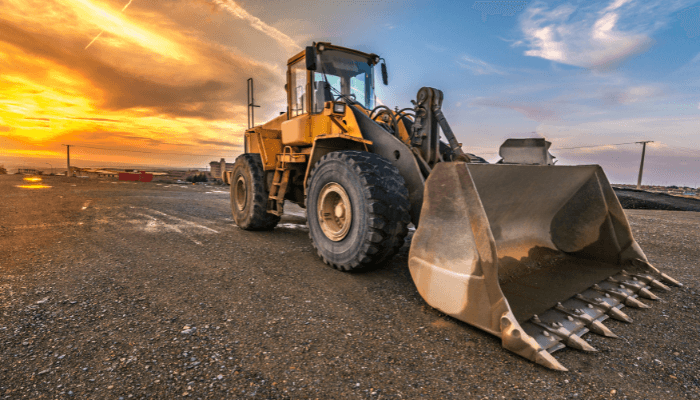 Damage to property — yours and a third party's.
Death or injury to employees, contractors, subcontractors, visitors, and the public.
Utility (water, gas, electricity) infrastructure damage — above and below ground.
Fire, loss, and theft.
Collisions with other vehicles or plant.
Slippage, falling, and tripping hazards.
Costly downtime, delays, and interruption of your current project.
Tipping over.
At PIB, we can deliver robust plant all risk insurance to shield you and your business against the unexpected.
Equipment and Plant Insurance — What We Cover
Whether you run a single mini-digger as a sole-trader landscape gardener or operate a multitude of heavy plant across numerous construction or demolition sites — at PIB, we can deliver powerful and affordable insurance for your operation.
Although not an exhaustive list, our most popular cover for machinery and plant includes:
Asphalt sprayer insurance
Crane insurance
Cherry picker insurance
Concrete truck insurance
Chipper insurance
Tower crane insurance
Compactor insurance
Concrete mixer truck insurance
Rock crushing insurance
Pile driver insurance
Concrete pump truck insurance
Mobile crane insurance
Teleporter insurance
Drilling rig insurance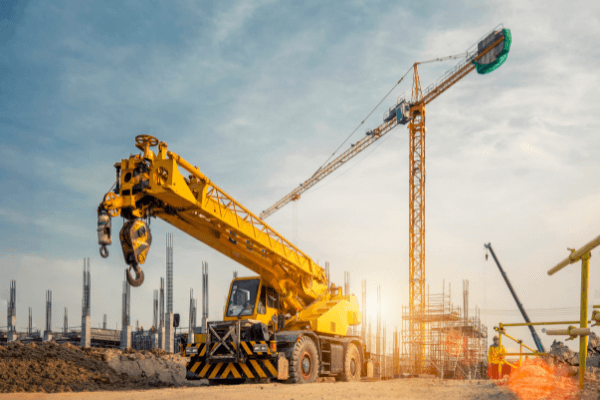 The Businesses We Shield With Machinery and Heavy Plant Insurance
As one of the most respected heavy equipment insurance companies in Sydney — PIB can deliver watertight cover to virtually any business, whatever your particular sector.
Most frequently, we tailor mobile plant and machinery policies for:
Builders
Demolishers
Earthmovers
Road builders
Waste management companies
Mining operations — underground and open cast
Plant hirers
Recyclers
Farmers and agricultural enterprises (tractors, grinders, spreaders, etc.)
Drillers (not gas or oil)
Elevated platform operators
Quarry businesses
What Does Machinery and Mobile Plant Insurance Include?
At PIB, we understand that the plant insurance required for a one-man-band builder will differ greatly from a multi-site contractor. That's why we excel at formulating bespoke packages relevant to you and your operation's risks — providing the ultimate in shielding while keeping your premiums pleasingly affordable.
And, although insurance will vary from business to business, generally speaking, all machinery, excavator, and plant cover includes:
Comprehensive Plant, Machinery and Equipment Insurance
This is the backbone of your insurance — delivering comprehensive protection against damage, loss, and theft of machinery listed on your policy document.
Typically, it covers:
New replacements for plant no older than two years.
Wet and dry hire.
Rental plant.
Accidental overweighting of machinery.
Appreciation and revaluation of plant value.
Product and Public Liability
Providing welcome peace of mind, our public product liability protects against claims arising from property or personal damage/injury due to the actions of your operation.
Most commonly, it features:
Property and equipment under your custodianship — up to an agreed maximum.
Court and legal costs.
Claims for vibration injury.
Hired in equipment.
Injury to contractors and the general public.
Attractive nuisance — posing a risk to children.
Trespass or unauthorised access.
Should damage or theft of your policy-protected plant impair the function and operation of your enterprise, our business interruption cover defends your business's livelihood. This insurance is usually heavily tailored — focusing on the length of cover you require (in weeks) and the amount of income demanded by your company to function.
Including professional indemnity — this shields your employees and officers from legal claims stemming from supposed omissions, advice, and negligence.
Why Opt for PIB as Your Chosen Machinery and Plant Insurers?
Because owning, running, and operating expensive plant and machinery demands watertight cover from specialised professionals.
For in excess of 35 years, PIBs expert advisors have provided bespoke, robust, and affordable insurance packages to Australia's proud builders, contractors, miners, and recyclers.
High-value and high-risk — your equipment deserves nothing less than the ultimate in protection. Working together, we can formulate tailored packages that ensure safeguarding in the areas you require — while omitting irrelevant clauses that will needlessly raise your premiums.
In short, we look after your back while you take care of your business.
Don't Allow Claims To Threaten Your Operation — Get Your Plant and Equipment Insurance From PIB Today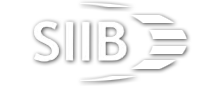 Professional Insurance Brokers is part of Australasia's largest general insurance broker network, the Steadfast Group. We leverage Steadfast's scale to ensure our clients have access to a wide range of insurance companies, a broad range of products, exclusive policy options, and of course, competitive pricing. And when the time comes and you need to make a claim, you will have the backing of Steadfast behind you.
Professional Insurance Brokers is a leading specialist in custom, tailored insurance policies for individuals and business. Through our subsidiaries, including Unicorn Risk Services, we also have extensive experience in brokering insurance policies for the massive range of community and not-for-profit organisations that operate throughout Australia.

Professional Insurance Brokers (NSW) Pty Ltd
3 Harold Street, North Parramatta NSW 2151
Phone: (02) 9630 8788
ABN: 32 003 068 540 | AFSL: 241251