INSURANCE FOR CHURCHES AND MINISTRIES IN AUSTRALIA
You provide spiritual guidance, act as a community hub, and bestow comfort in times of need — but if you lack or have inadequate church insurance, your ability to deliver these vital services could be threatened.
Unexpected challenges can affect any part of your day-to-day operation — from storm damage to spires and vehicle accidents through to collection plate thefts and congregation injury. Claims for these unfortunate events could seriously impact your valuable funds, and prevent you from fulfilling your ecclesiastical duties.
At PIB, our team of expert advisors provides the best church insurance specifically tailored to meet the demands and nuances of your particular institution, association, or denomination — allowing you to focus purely on the needs of your parishioners.
Get a Quote From PIB — Sydney's Best Insurance Companies for Churches
What Type of Insurance Does a Church Need?
As one of Sydney's most respected church insurance companies, at PIB, we understand that Australia's vast network of religious groups is richly diverse — each with their own specific risks, threats, and challenges. The cover requirements of a small fellowship group worshipping together once a week in a village hall, will vastly differ from the needs of a large and historic church with a significant congregation.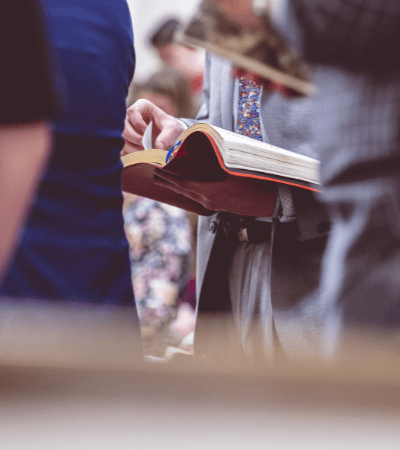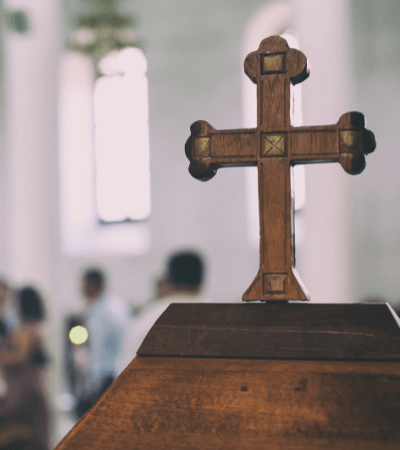 That's why, as responsible church insurance brokers, we tailor bespoke insurance suited to your particular demands. Thus ensuring you receive the safeguarding you require — while remaining reassuringly affordable.
And, if you're not a religious group, yet still provide valuable social assistance, we can also offer targeted community, not-for-profit, and charity cover.
Our church insurance policy packages typically contain a mixture of the following: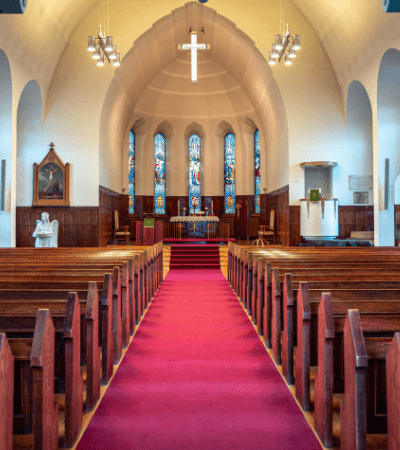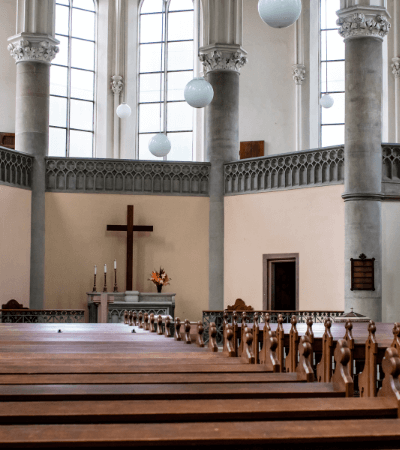 Whether you're the custodian of a traditional stone chapel or owner of a new-build ministry building — you need church property insurance.
Religious building insurance is essential cover that safeguards both your buildings and contents from the costly threats of storm, flood, fire, theft, and vandalism — allowing you to address any issues in a timely manner, and ensuring you can carry on working tirelessly for your flock.
The average cost of church insurance for property depends on the age of the building, its size, state of repair, location, and exposure to risk.
The best insurance for churches should always include public liability insurance.
This crucial policy safeguards your ministry from claims made by third parties for damage to property or personal injury, experienced because of your actions. The cost of church liability insurance can be affected by your premises location, the age of your building of worship, and the number of people in your congregation.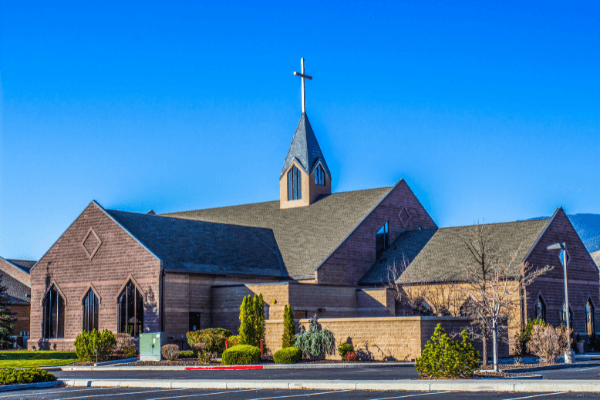 Church Associations or Management Liability
Specifically tailored for community groups and not-for-profits, this joint cover safeguards the leaders and responsible officers of your church from claims made as a result of alleged failure in professional duty and care.
Typically, this church indemnity insurance includes:
Professional indemnity — insurance for pastors and other members of your place of worship.
Management liability — guarding against unprofessional activities by those in a managerial position in the church.
Employment practices — insurance against claims made by previous or current employees of your organisation.
Fidelity — protecting your church's funds from losses incurred as a consequence of fraud, dishonesty, and theft.
Whether you need church bus insurance for your Sunday school outings, or Catholic Church car insurance to allow your Jesuit priest to visit his flock — PIB can provide bespoke cover to shield your transport and the passengers they carry.
Our church car and vehicle insurance covers against accidents, theft, and fire. And, for larger religious operations, we can organise fleet insurance for high numbers of motorised assets to keep the church van insurance cost to a minimum.
Church Group Cyber Insurance
Do churches need cyber insurance? Yes! In today's tech-centric world, it's imperative.
In recent years, places of worship insurance have drastically evolved from basic public liability and building cover. That's why PIB — as one of Sydney's best church insurance providers — now offers cyber policies.
Some ministries may hold extensive sensitive data on the general public — for example, credit card details of charitable donors or the personal circumstances and domestic problems of its congregation.
Cyber insurance shields your religious group from claims and losses arising from malware, hacking, and phishing — not just shielding your vital church funds, but also protecting your valuable reputation.
Personal Accident for Church Volunteer Workers
Even small church insurance cover should include a personal accident policy — it's rare for any community religious group, whatever its size, to function without the immeasurable help, dedication, and enthusiasm of its volunteers.
Should these benefactors suffer injury in the course of their philanthropic endeavours, personal accident insurance delivers benefits to address lost income, disablement, and death.
The church insurance cost for accident cover depends on the activities and inherent risks experienced by your helpers. For example, someone who simply passes the collection plate on a Sunday is exposed to less danger than a volunteer replacing lead on the chapel roof.
Don't Google Church Insurance Near Me — Just Give Us a Call!
Which Churches does your Church Insurance Cover?
Our Church Insurance covers all denominations, including:
Anglican Church Insurance
Assemblies of God (Australian Christian Churches) Church Insurance
Baptist Church Insurance
Catholic Church Insurance
Church of Christ Church Insurance
Eastern Orthodox Church Insurance
Lutheran Church Insurance
Pentecostal Church Insurance
Presbyterian Church Insurance
Seventh-day Adventist Church Insurance
Uniting Church Insurance
We also provide Small Church Insurance for other churches not listed here.
Which States does your Church Insurance Australia Cover?
Our Church Insurance covers all Australian States, including:
Church Insurance ACT
Church Insurance NSW
Church Insurance NT
Church Insurance QLD
Church Insurance SA
Church Insurance TAS
Church Insurance VIC
Church Insurance WA
This includes churches in capital cities, country towns and rural areas.
Get a Quote From PIB — Sydney's Best Insurance Companies for Churches
Why Choose PIB as Your Church Insurance Agent?
Because your essential ministry deserves a specialist advisor experienced in protecting religious organisations and groups.
Churches face particular challenges that are vastly different to those encountered by the private sector — for example, a large volume of volunteer helpers, acting on a not-for-profit basis, and public services that are both on and off-site.
To ensure you, your members, and your congregation are suitably safeguarded — you need experts on your side that understand the arena.
In short, we look after you, while you look after your flock.
Whether you need church life insurance or are simply wondering about church bus insurance costs — just give us a call. Our friendly and understanding team of professionals will happily advise you on the best cover for your religious association.
By accepting PIB as your chosen broker, you enjoy:
A provable history of guarding Australia's network of churches.
Solid and reliable guidance focused on religious organisations — not on business.
Amiable professionals who grasp the intrinsic issues important to church groups.
Cost-cutting risk-management procedures for worship associations.
Affordable church cover that targets what you need, not what you don't.
Don't Just Pray for Protection — Get Church Insurance Today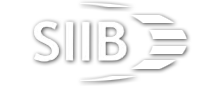 Professional Insurance Brokers is part of Australasia's largest general insurance broker network, the Steadfast Group. We leverage Steadfast's scale to ensure our clients have access to a wide range of insurance companies, a broad range of products, exclusive policy options, and of course, competitive pricing. And when the time comes and you need to make a claim, you will have the backing of Steadfast behind you.
Professional Insurance Brokers is a leading specialist in custom, tailored insurance policies for individuals and business. Through our subsidiaries, including Unicorn Risk Services, we also have extensive experience in brokering insurance policies for the massive range of community and not-for-profit organisations that operate throughout Australia.

Professional Insurance Brokers (NSW) Pty Ltd
3 Harold Street, North Parramatta NSW 2151
Phone: (02) 9630 8788
ABN: 32 003 068 540 | AFSL: 241251