Service Station Insurance
Helping Insure the Lifeblood of Our Roads
SERVICE STATION INSURANCE SPECIALISTS
Service stations have their own particular and unique insurance needs. As a gas station owner or operator— you know that your site is a critical resource for motorists and the literal lifeblood of Australia's logistics and transportation industries.
However, they're also elevated-risk businesses — not only as you're dealing with highly volatile fuel, but also because service stations typically feature a multitude of income streams. Hence, you need to protect your operation against everything from theft to a fire.
There are a plethora of small and independent service stations among the major franchises in Australia, but their needs are similar — even if the budgets they have for insurance may differ.
PIB's access to bespoke and comprehensive cover ensures you and your business are thoroughly protected in the unfortunate event of a claim.
Service Station Insurance Experts
Typical Service Petrol Station Risks
Service stations can range from fuel-only sites through to an operation that incorporates food and drink retail, automotive repair, cigarette sales, and car washes.
Whatever the size and scope of your site — you need to ensure that your business, assets, customers, and employees are safeguarded in the event of a claim. The most common areas of risk are: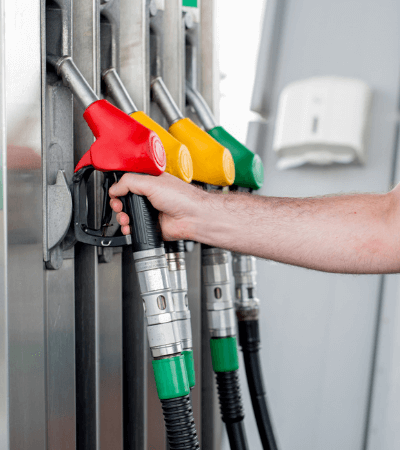 Fire
The most serious of all petrol station hazards. Naturally, as a responsible gas station site owner or operator — you already do everything in your power to ensure the safe storage and delivery of fuel. However, it's less straightforward to mitigate the fire risk posed by the multitude of third parties that visit your premises.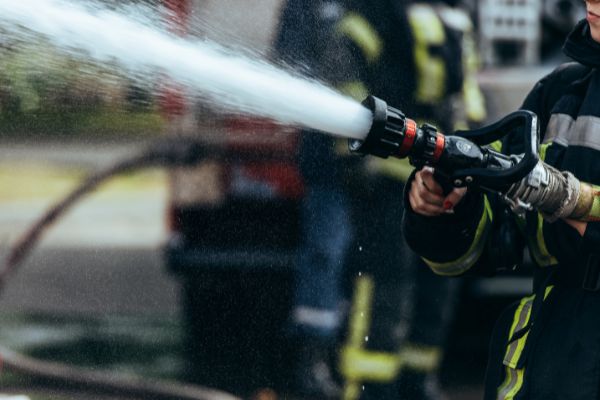 Challenges include:
Negligent filling of jerry cans on your forecourt.
Accidental spillages.
Patrons driving off with the fuel hose still attached.
Customers smoking on the forecourt.
Vehicle collisions with petrol pumps.
Fuel restocking by delivery trucks.
As an experienced and knowledgeable service station insurance broker, at PIB, we can cover against potential claims arising from fire and fuel ignition explosions.
Loss of Damage to Equipment
Over recent years — Australia's army of petrol stations has become increasingly hi-tech. In addition to your chip-driven pumps, your operation site may also include high-ticket machinery including:
Computers.
Cash registers.
CCTV.
Automated coffee dispensers.
Car wash.
Refrigerators and freezers.
Our Petrol Station Insurance policies can cover the loss and replacement of your business's crucial electronic devices.
Slips, Trips, Accidents, and Falls
Tripping and slipping hazards are a risk in every workplace. However, the inherent nature of petrol service stations exacerbates these risks.
Spilled fuel, outdoor winter forecourt conditions, long fuel hoses, and a high volume of traffic can all elevate customer danger. Our Public and Product cover, together with our Employers' Liability insurance, guard you against claims from accidents encountered by your patrons or your staff.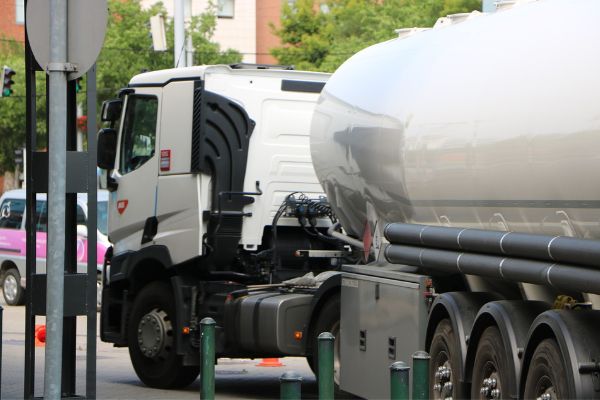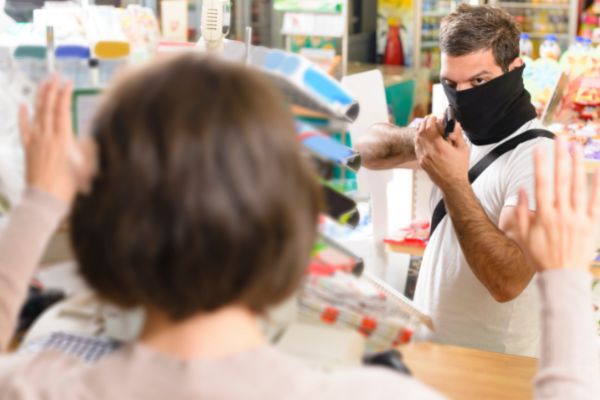 Theft and Burglary
Service petrol stations are a prime target for occupational and opportunist thieves. The alluring attraction of a substantial level of on-site cash heightens the risk of theft.
Furthermore, you have the additional headache of drive-offs — unscrupulous motorists filling their car with fuel, and then vacating your site without paying. Recent statistics show that in NSW alone — there were over 12,000 such incidents in just one year.
PIB's business-tailored Gas Station Insurance policy can safeguard you against such losses.
Business Interruption
We don't have to tell you that margins in the fuel retail sector are tight — it's challenging making a reasonable profit even when trade is healthy. But, if your petrol business suffers from interruption or temporary closure — this can seriously threaten the existence of your operation.
The common causes of gas service station business interruption include:
Disrupted fuel delivery to your site.
Adverse or inclement weather conditions.
Equipment breakdown.
Natural disasters.
Fire.
Terrorism.
Failure of underground pipes and tanks.
Loss of electricity.
Statutory contamination investigations.
Our Business Interruption cover can shield you against loss of trade — ensuring that your service station operation continues.
Ask Us About Service Station Insurance
Our Gas Station Insurance 
Whether you own and operate a full service station site, are a commission/franchise operator, or lease your business to a third party — at PIB we can offer you bespoke servo insurance policies to ensure the ultimate shielding for your operation.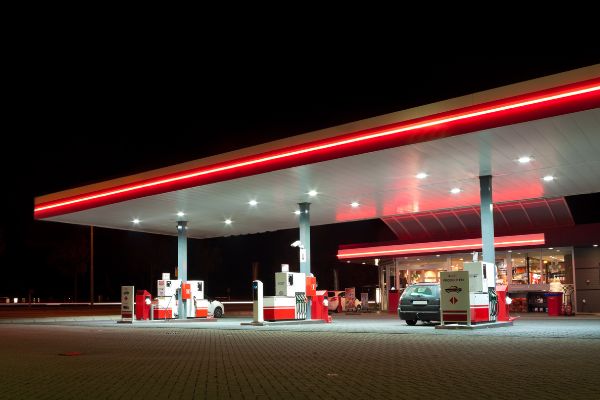 Our Standard Station Insurance Includes:
Fire
Goods in transit
Burglary
Cash-on-site
Business interruption
Glass
Engineering
Public liability
Product liability
Employers' liability
Legal costs
Deterioration of frozen foods
OPTIONAL ADDITIONAL COVER INCLUDES:
Stock and contents.
Tobacco — reduced rate for cigarettes locked in a safe.
Buildings.
Accidental damage to $50k.
Improvements by tenants.
Electronic equipment.
100% increase on money cover — for weekends and long weekends.
Fuel.
Acts of terrorism.
Liability for automated car wash machinery.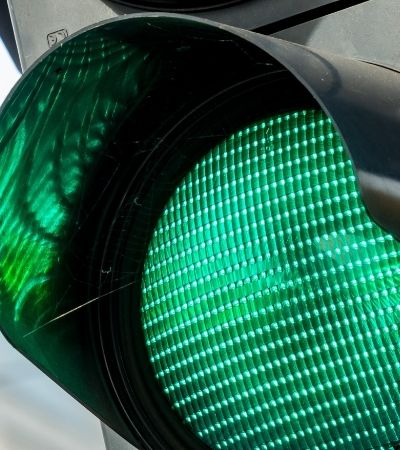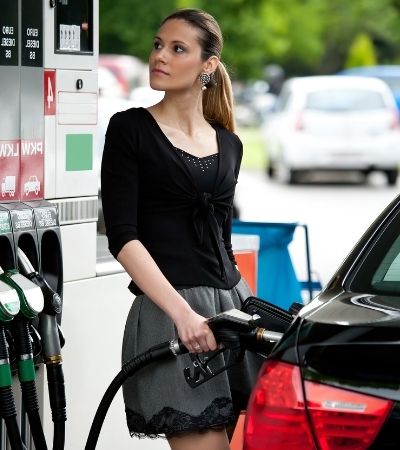 Why Choose PIB For Your Service Station Business Insurance
Since 1986, PIB has proudly provided protection to Australia's crucial network of fuel service stations.
Our commitment to personal attention, integrity, and honesty allows us to deliver an unparalleled insurance service. Taking time to understand the challenges of your individual fuel station, our team of specialised brokers can tailor bespoke policies — meaning you pay only for what you need, not for irrelevant cover or clauses.
Contact us now to discuss our range of service station insurance options and to obtain a service station insurance quote.
Get a Business Tailored Quote Today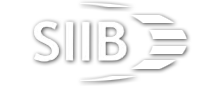 Professional Insurance Brokers is part of Australasia's largest general insurance broker network, the Steadfast Group. We leverage Steadfast's scale to ensure our clients have access to a wide range of insurance companies, a broad range of products, exclusive policy options, and of course, competitive pricing. And when the time comes and you need to make a claim, you will have the backing of Steadfast behind you.
Professional Insurance Brokers is a leading specialist in custom, tailored insurance policies for individuals and business. Through our subsidiaries, including Unicorn Risk Services, we also have extensive experience in brokering insurance policies for the massive range of community and not-for-profit organisations that operate throughout Australia.

Professional Insurance Brokers (NSW) Pty Ltd
3 Harold Street, North Parramatta NSW 2151
Phone: (02) 9630 8788
ABN: 32 003 068 540 | AFSL: 241251