Without adequate protection for your business, all your hard work, sacrifice, and capital investment are at risk — PIB insurance brokers in Sydney works relentlessly to defend your livelihood.
From sole traders and partnerships through to SMEs and not-for-profits — we deliver the highest pinnacle of excellence, experience, and enthusiasm. Offering tailored commercial insurance in Sydney, PIB provides bespoke cover packages that address your operation's areas of threat.
With you for the long term, we offer ongoing advice, proactive risk management, and claims handling. From our office located in Parramatta — the heart of Sydney — we ensure that your safeguarding requirements are addressed, allowing you to concentrate fully on running your business.
Discover More About PIB — The Premier Commercial Insurance Brokers in Sydney
Why You Need an Insurance Company in Sydney
Whatever your area of specialisation — your business is continually exposed to threats.
While you naturally take every precaution to minimise the risks, both external and internal, life's unexpected events can throw an unwelcome spanner in the works. At best, they might negatively impact your bottom line — at worst, they may permanently damage your business's reputation, or even close your operation forever.
At PIB, backed by over 35 years of experience, our specialist team takes time to understand the particular nuances and characteristics of your enterprise — providing targeted protection where you need it, not where you don't. Meaning, you're robustly defended while keeping your premiums to an affordable minimum.
And, being local to you and your enterprise — we have a distinct advantage over our online competitors.
Our business insurance brokers in Sydney know the people and the area. Equally important, we also understand the inherent challenges and threats of trading in the capital of NSW.
What's more, we understand that no two operations are the same.
We grasp that the aspirations and concerns of an electrician in Epping will contrast widely with the requirements and plans of a carpenter in Campbelltown. That's why we deliver focused safeguarding — taking into account not just the specific demands of trading in Sydney, but also the intrinsic risks facing your business.
Work With the Local Small Business Insurance Brokers in Sydney — Call Us NOW
PIB — Specialised Business Insurance in Sydney Local to You
It doesn't matter if you and your business are located in the harbour area or suburbs, rural hills or the CBD — PIB are the best insurance brokers in Sydney with unmatched local knowledge.
While not exhaustive, from our convenient Parramatta office, we advise, guide, and defend enterprises in:
Baulkham Hills
Blacktown
Penrith
Campbelltown
Castle Hill
Rouse Hill
Hills District
Inner West
Western Sydney
Epping
Bella Vista
Norwest
Macarthur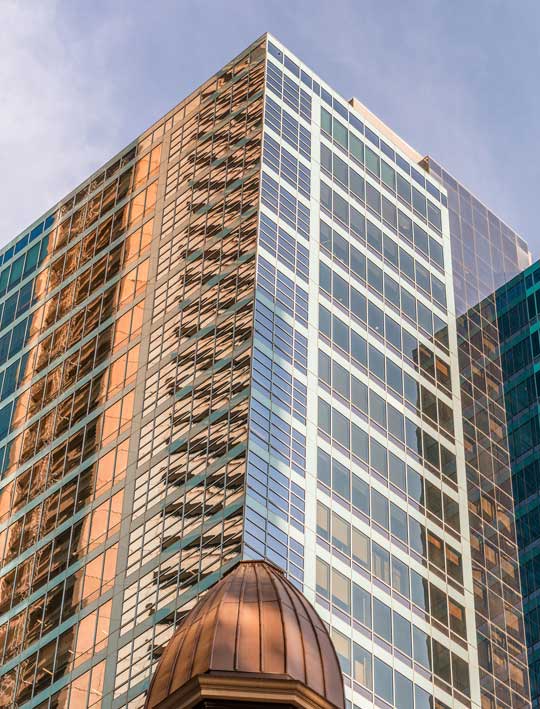 PIB Sydney — The Local Insurance Broker Difference
Whether you're looking for insurance brokers in Western Sydney, or risk-management specialists in the Hills District — PIB delivers targeted advice with a full grasp of the city's particular threats to your enterprise.
Our local knowledge and experience allow us to provide:
Friendly, understanding, and professional advice, guidance, and protection.
Quick answers to your queries, concerns, and questions.
Affordable yet comprehensive safeguarding.
Locally tailored packages focusing on your specific enterprise.
Competitive premiums year-on-year.
Rapid protection if your business pivots or expands.
Full insurance services, while you focus on growing your operation.
Affordable payment options.
Speedy and smooth handling of any claims.
Discover the Welcome Difference of a Local Sydney Insurance Broker — Chat Today
PIB's Business Insurance Brokers Sydney Services
Vehicle Insurance, Sydney
From tenant vandalism through to storm and fire damage, our Sydney commercial landlord insurance protects your leased bricks, mortar, and contents — whether retail units, residential property, or offices.
Illness or injury could prevent you from working — meaning you cannot meet your financial commitments. PIB's income insurance delivers a percentage of your salary to ease the strain while you return to fitness.
Fire, cyber attack, or breakdown could negatively affect your sales and profits — could your enterprise survive? Our Sydney business interruption insurance provides financial support if you suffer losses.
Omissions and errors may lead to expensive legal costs, compensation, and loss of reputation. PIB's professional indemnity insurance defends you and your business in the event of a claim.
Whatever Your Sydney Business Insurance Requirements, Call PIB Now
PIB — Best Insurance Brokers in Sydney
Your enterprise deserves much more than online, off-the-shelf, insurance solutions.
Working conveniently from the geographical centre of Sydney in Parramatta — PIB's experienced and amiable team of insurance specialists ensure your business enjoys the reassurance of bespoke protection.
Targeting your enterprise's intrinsic risks and the threats of working in NSW's capital, we ensure your business receives the protection it needs — not what it doesn't. Meaning you have the peace of mind of thorough shielding, while keeping your premiums affordable.
From sole traders through to SMEs, public liability to fleet motor cover, we deliver the full spectrum of commercial safeguarding.
Don't run the risk of insufficient protection or paying for irrelevant policies — allow PIB insurance brokers in Sydney to defend your hard work and livelihood today.
Contact PIB Insurance Brokers Sydney Now for Rapid Quotes and Risk Advice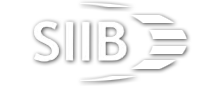 With PIB, you're partnering with a significant force in the risk-protection sector.
Part of Australasia's largest general insurance broker network — the Steadfast Group — we leverage Steadfast's substantial scale to ensure you have access to a wide range of insurance companies, a broad scope of products, exclusive policy options, and perhaps most importantly — bottom-line-friendly competitive pricing.
And, should the unexpected happen and you need to make a claim, you will have the powerhouse backing of Steadfast behind you.
Professional Insurance Brokers is a leading specialist in custom, tailored insurance policies for individuals and businesses. Through our subsidiaries, including Unicorn Risk Services, we also have extensive experience in brokering insurance policies for the massive range of community and not-for-profit organisations that operate throughout Australia.

Professional Insurance Brokers (NSW) Pty Ltd
3 Harold Street, North Parramatta NSW 2151
Phone: (02) 9630 8788
ABN: 32 003 068 540 | AFSL: 241251