You work incredibly hard to ensure your workmanship is the pinnacle of excellence, yet through no fault of your own, one innocuous mishap could ruin your business or cause unaffordable loss — tradie insurance defends your business from unexpected risks.
Accidentally putting your foot through a customer's ceiling, having your tools stolen, or causing a third party serious injury — challenges that could lead to costly reparations, expensive legal fees, or significant compensation.
At PIB, our specialist team of trade business insurance experts will forge robust protection that addresses the specific needs of your operation. Working together, we will defend your business against unwelcome events — providing immense reassurance.
Don't Allow the Unexpected to Ruin Your Hard Work — Call PIB NOW!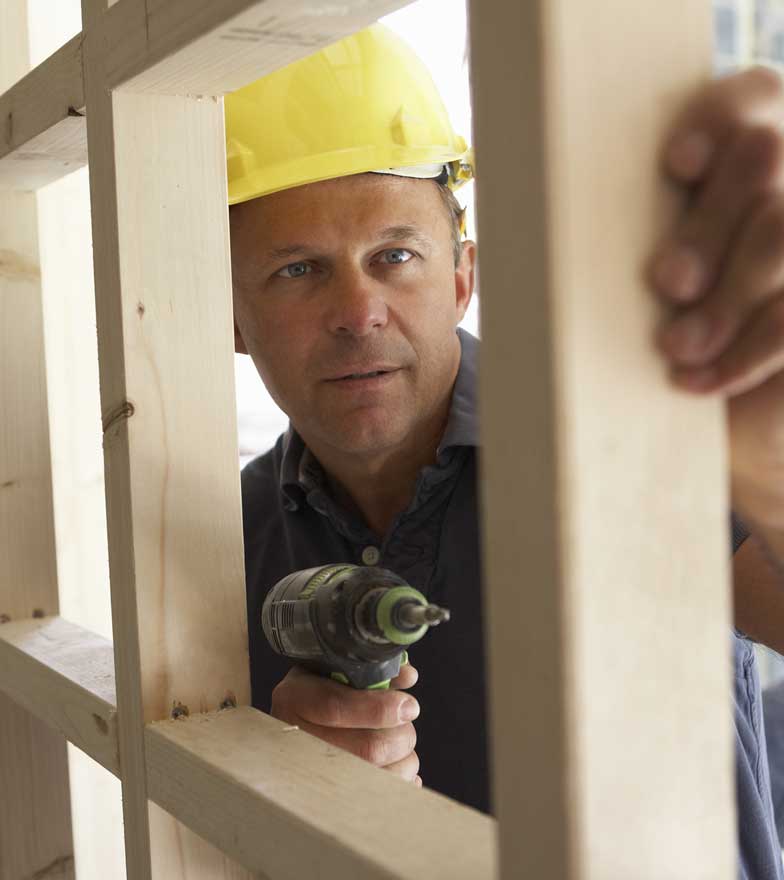 What Is Insurance for Tradies?
At PIB, our tradie insurance packages aren't an off-the-shelf product.
Instead, by looking at your operation, we can identify the key threats — and deliver solid cover that protects your enterprise.
Whether you're a plumber or carpenter, a sole trader, or employ a team of industrious tradies — whatever your area of specialisation or business format, you will have the peace of mind of our support and effective safeguarding.
Our aim is to address all your relevant risks — both during your working day and after your projects have been completed. This can include damage or theft of your tools, injury or death of a member of the public, or your work van being involved in an accident.
Whatever you and your business demands — PIB has your back, shielding you from the threats of your trade.
Talk to PIB Now — And Discover How Trade Insurance Can Protect Your Livelihood
Do You Need All Trades Insurance?
If you're a highly-skilled, manual professional — you need protection.
Whatever your area of specialisation, Australia's tradies are intrinsically exposed to risk — much more so than the nation's army of desk workers, paper pushers, and IT technicians.
Tradesmen and tradeswomen find themselves facing the day-to-day challenges of:
Utilising risky equipment such as blowtorches, chainsaws, and nail guns.
Working near the general public, often in their homes.
Carrying out trades in dangerous locations, such as on roofs or construction sites.
Owning high-end and expensive tools that are attractive to thieves.
Frequently giving advice and guidance to customers.
Using work vehicles on a daily basis.
Running an often cash-heavy business that the ATO may wish to investigate.
Performing manual labour in tough and inclement weather.
Employing others to carry out hazardous manual labour duties.
The combination of all these factors can lead to tradies being concerningly exposed — requiring the need for watertight insurance. What's more, many trade bodies require the relevant insurance as part of their membership — while contractors often demand evidence of cover before they permit you onto their worksite.
What Occupations Does Our Tradies Insurance Pack Protect?
Should your business require you to provide skilled manual services to contractors and the public for payment — or you run a team of workers offering such assistance — you want the best tradie insurance from PIB.
The variety of occupations we can defend is almost limitless, but our most common tradie policies in Parramatta include:
Painters tradie insurance.
Roofers insurance for tradies.
Builders tradespersons insurance.
Carpenters trade insurance.
Window fitters tradie cover.
Electricians tradesman policies.
Tilers tradie protection.
Painters and decorators insurance for tradies.
Carpet layers trade insurance.
Curtains, shutters, and blinds tradie insurance.
Joiner trade insurance protection.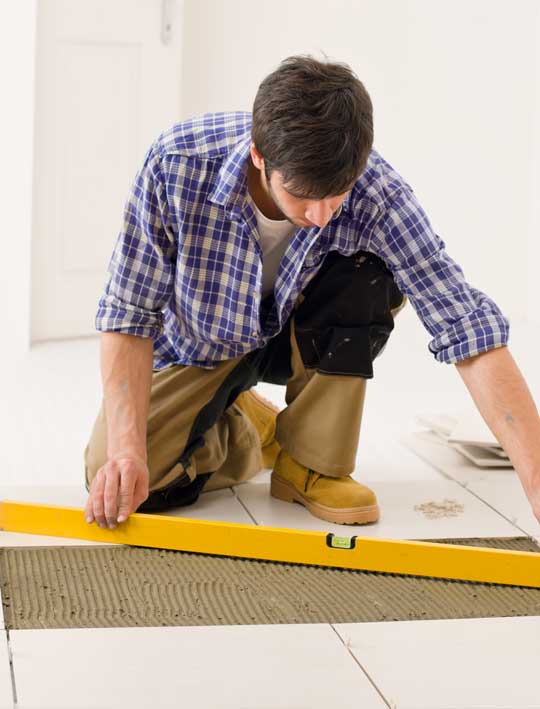 Can't See Your Trade Above? We Can Still Cover You! Call NOW
PIB Will Create Tailored Tradies Insurance To Address Your Risks — Talk to Us Today
New Businesses Tradie Insurance
If you're just starting out on the exciting road of working for yourself as a tradie — you're naturally keeping a watchful eye on every dollar you spend.
Starting a new enterprise costs money in the early days, and possibly the last area on your mind will be the somewhat stale subject of business insurance. Yet, no one knows when the unexpected will happen — it might be a concerning thought, but day-one of your business activities could lead to a third party making an expensive claim.
In short, your venture could be over before it's even begun.
Naturally, while the more protection you have for your operation, the safer it will be — full and complete safeguarding may well be financially out of reach in the early days.
Therefore, we recommend that, as a minimum, your new tradie business should defend itself with:
Tradies liability insurance — safeguarding against claims for property damage, injury, or death of a third party.
Trade tool insurance — protecting the equipment that's crucial for you to conduct your skilled work.
Income protection insurance for tradies — ensuring that if you're ill or injured, you still receive funds to pay your day-to-day bills, loans, and expenses.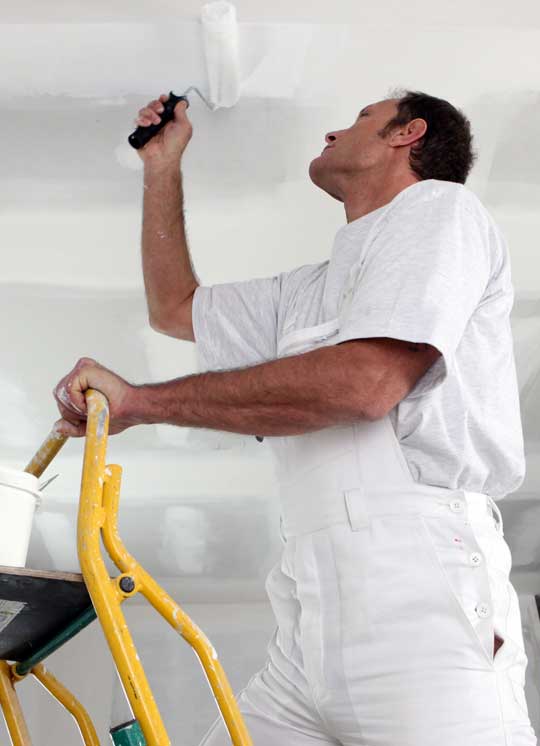 Why Choose PIB for Your Tradies Insurance?
Because you are the expert in your skilled trade, and we are the experts in your insurance.
For over 35 years, PIB's specialist team of trade insurance advisors have delivered tailored, reassuring, and affordable insurance to Australia's hardworking bricklayers, jointers, welders, and plumbers.
Working daily in your skilled profession, you're exposed to significant risk — theft of your crucial tools, dealing with hazardous equipment, and being entrusted with your valued customers' property building, repairs, and renovations. We will ensure that should the unexpected happen — your vital operation is protected.
Don't Let Claims Ruin Your Livelihood — Get Rapid Tradie Insurance TODAY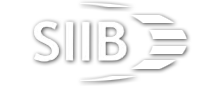 With PIB, you're partnering with a significant force in the risk-protection sector.
Part of Australasia's largest general insurance broker network — the Steadfast Group — we leverage Steadfast's substantial scale to ensure you have access to a wide range of insurance companies, a broad scope of products, exclusive policy options, and perhaps most importantly — bottom-line-friendly competitive pricing.
And, should the unexpected happen and you need to make a claim, you will have the powerhouse backing of Steadfast behind you.
Professional Insurance Brokers is a leading specialist in custom, tailored insurance policies for individuals and businesses. Through our subsidiaries, including Unicorn Risk Services, we also have extensive experience in brokering insurance policies for the massive range of community and not-for-profit organisations that operate throughout Australia.

Professional Insurance Brokers (NSW) Pty Ltd
3 Harold Street, North Parramatta NSW 2151
Phone: (02) 9630 8788
ABN: 32 003 068 540 | AFSL: 241251