INSURANCE FOR THE CATHOLIC CHURCH
As the largest Christian denomination in Australia, the Roman Catholic Church — and its extensive supportive network — provides unparalleled spiritual guidance, pastoral care, and community aid across our nation. But, without sufficient Catholic Church insurance, your ministry, and all the altruistic benefits it provides, is at risk.
Church burglaries, vehicle collisions, employee misdemeanours, or churchgoer injuries — just a few challenges that could result in expensive claims, costly compensation, and/or exorbitant legal fees. These are concerning liabilities that could rapidly drain your funds, donations, and tithes.
What's more, the well-publicised demise of CCI (Catholic Church Insurance) has left many churches, parishes, and their services without adequate protection — exposing them to serious existential risk and threatening their invaluable charitable work.
As specialised Catholic Church insurance brokers, PIB will ceaselessly defend your faith-based assets, members, congregants, adherents, and ministries — tailoring bespoke policies that allow you to weather the unexpected.
Remember, Matthew 24:44 (NIV) — The Son of Man will come at an hour when you do not expect. And so do floods, fires, and car accidents.
Get a Rapid Quote NOW From PIB — Sydney's Best Catholic Church Insurance Providers
Cover for Catholic Churches and Their Invaluable Work
Since PIB is one of Sydney's most experienced Catholic Church insurance companies, we fully understand that your ministry is much more than just a church building.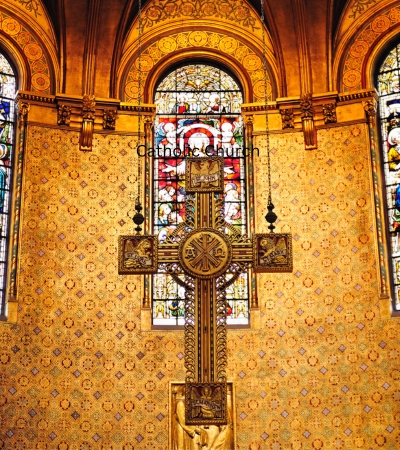 From creating community hubs and providing essential counselling, through to delivering education and arranging youth programs — each individual place of worship, its outreach, and size and scope are richly diverse.
That's why we work with you to create tailored protection that addresses the specific needs, assets, and services inherent to your place of worship.
While only a general overview, our most popular cover for the Catholic Church includes: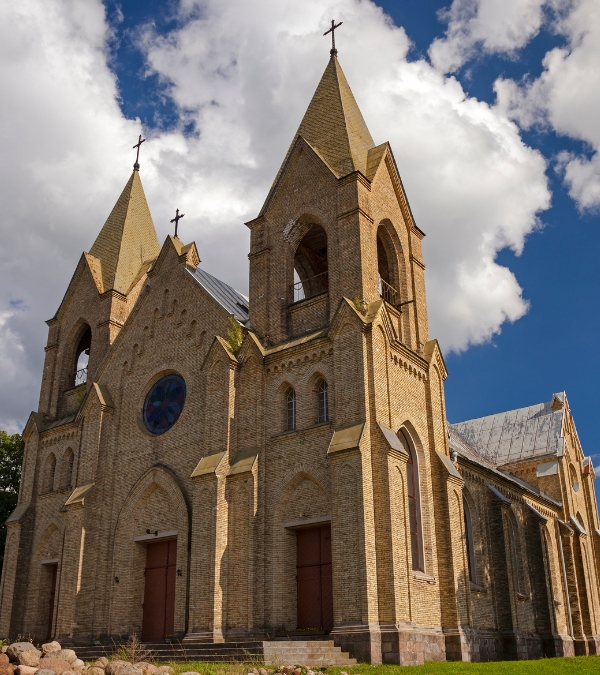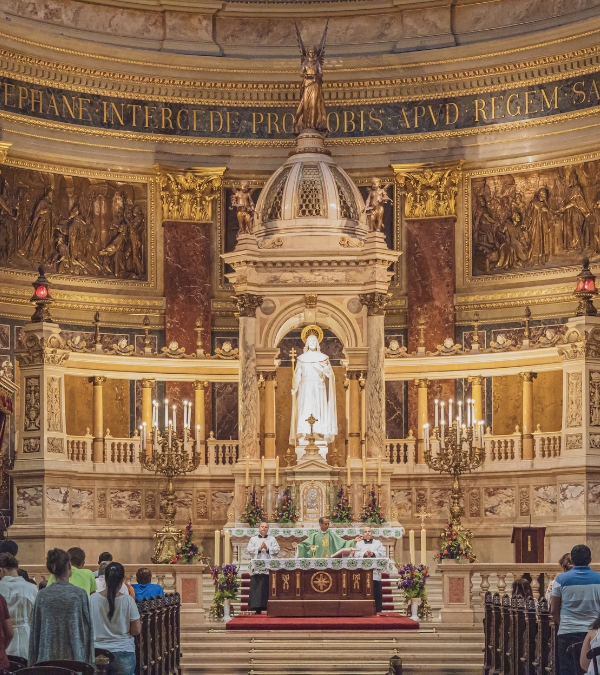 Catholic Church Property Insurance
Whether your church owns or rents property, PIB will forge robust protection to defend its bricks, mortar, and contents. Our policies can include cover for damage to your property and its assets arising from vandalism, fire and storm, leaks, and burglaries.
Furthermore, we safeguard much more than just your place of worship. This can include providing Catholic Church building insurance for:
Community centres.
Administrative and office buildings.
Catholic schools.
Catholic charity shops.
Homeless canteens run by Catholics.
Priories, clergy houses, and parochial houses.
Theological Catholic colleges.
Seminaries.
Aged care centres and retreats.
Children's homes and orphanages.
Catholic Church Liability Insurance
Legal action or compensation arising from a liability claim can cost your church hundreds of thousands of dollars — in some cases, reaching into the millions. That's why public liability insurance is essential for your ministry
It defends your church against claims for personal injury, property damage or death — arising from something as seemingly trivial as one of the faithful tripping over a pew or being hit on the head by a light fitting. If required, this cover can include both on and off-site events — such as fundraisers, charity sports days, or community gatherings.
Additionally, we can provide bespoke extensions on the policy — or standalone protection — that address claims arising from alleged sexual abuse and/or molestation.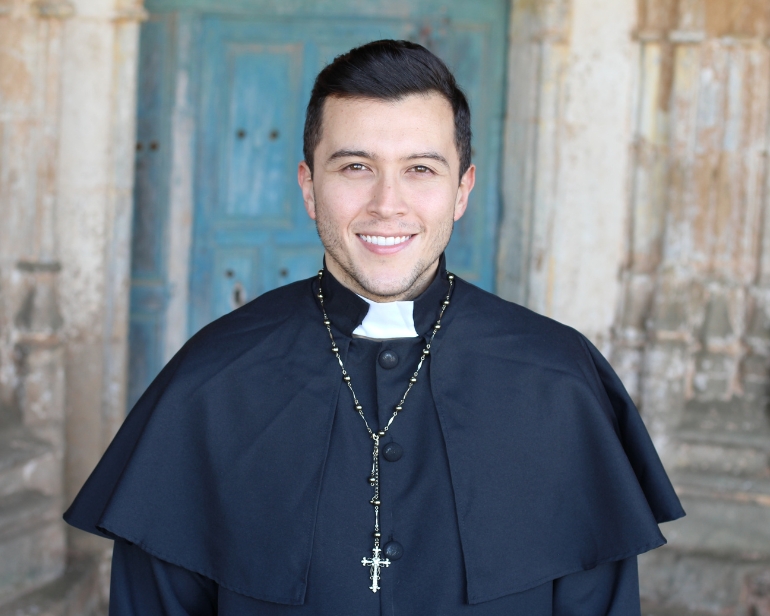 Catholic Church Management and Association Liability
Your church's clergy, leaders, elders, and coordinators are essential to spread the good news. Whether employed directly or working on a volunteer basis, these persons can hold a significant amount of responsibility and power. However, if they fail in their duties or professional obligations — your church could be facing a costly claim.
Many church principals are in unique positions. Providing spiritual guidance, advice, marriage counselling, mental advice, and healthcare support — these valuable employees and volunteers are highly exposed to allegations and claims.
At PIB, we can create tailored protection to safeguard you and your officers against legal costs and compensation. Typically, we include:
Professional indemnity — insurance for Catholic priests, deacons, bishops, lectors, acolytes, and catechists.
Church employee fidelity insurance — defending your place of worship's funds from losses arising from employee theft, dishonesty, or fraud.
Catholic Church management liability — safeguarding your ministry from unprofessional and negligent activities by church managers and administrators.
Catholic Church Car Insurance
Your church can only effectively spread the word and love of God by getting out on the road.
It doesn't matter whether you need Catholic Church bus insurance for Sunday school field trips or Catholic Church van insurance to deliver meals-on-wheels — PIB can cover your vehicles, their passengers, and their transported goods.
From single cars to fleets, our protection defends your motors from claims arising from fire, theft, and collisions.
Catholic Church Cyber Insurance
The Catholic Church may have a proud spiritual history dating back 2000 years — but it has to face the increasing technological challenges of today.
Undoubtedly, your church or its associated services are connected to the online world. While a vital resource for ministry, outreach, and charity — it also brings the concomitant risks of hacking, ransomware, malware, and phishing.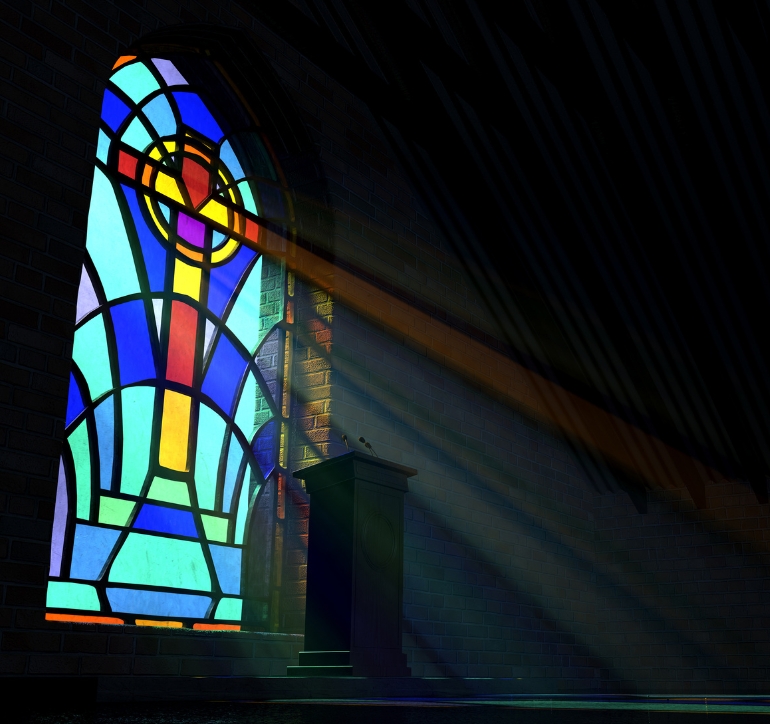 Your IT systems, network, and databases may hold sensitive data — from the credit card details of your donors through to highly personal information on your flock. A single breach could cost you thousands in losses or claims.
PIB's specialised Catholic Church cyber insurance covers your place of worship against:
Financial losses — such as data recovery costs, system forensic expenses, and legal fees.
Data breach costs — for example, mitigating loss of reputation, notifying affected persons of the breach, or monitoring credit expenses.
Legal obligations — addressing costs arising from compensation claims, settlements, and regulatory/statutory fines.
Extortion — we can include redress for ransomware that forces your church to pay to retrieve data from unsavoury characters.
Catholic Church Workers' Compensation
It's a legal requirement in Australia to provide Workers' Compensation for your church employees — cover that addresses your essential workforce in the event of illness and injury, together with claims for lost salaries, rehabilitation, and medical costs.
Get a Quote From PIB — Sydney's Best Insurance Companies for Churches
Why Choose PIB for Your Catholic Church Insurance?
Because your essential ministry deserves a specialist advisor experienced in protecting religious organisations and groups.
Churches face particular challenges that are vastly different to those encountered by the private sector — for example, a large volume of volunteer helpers, acting on a not-for-profit basis, and public services that are both on and off-site.
To ensure you, your members, and your congregation are suitably safeguarded — you need experts on your side that understand the arena.
In short, we look after you, while you look after your flock.
Whether you need church life insurance or are simply wondering about church bus insurance costs — just give us a call. Our friendly and understanding team of professionals will happily advise you on the best cover for your religious association.
By accepting PIB as your chosen broker, you enjoy:
Wide church coverage — from vehicle and property protection through to priest professional liability cover and workers' compensation.
Working with Sydney's renowned expert in faith and religious institution insurance.
A broker that treats you with respect as a church, not as a profiteering business.
Bespoke protection carefully tailored to your church's needs.
Expertise in helping CCI's previous church clients.
A partner who is on the side of your church — not the loss adjusters.
With undiluted faith and resilience, we will defend your valuable work with the unwavering shield of Catholic Church insurance.
Speak to PIB NOW! One of the Best Insurance Companies for Catholic Churches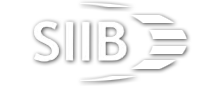 Professional Insurance Brokers is part of Australasia's largest general insurance broker network, the Steadfast Group. We leverage Steadfast's scale to ensure our clients have access to a wide range of insurance companies, a broad range of products, exclusive policy options, and of course, competitive pricing. And when the time comes and you need to make a claim, you will have the backing of Steadfast behind you.
Professional Insurance Brokers is a leading specialist in custom, tailored insurance policies for individuals and business. Through our subsidiaries, including Unicorn Risk Services, we also have extensive experience in brokering insurance policies for the massive range of community and not-for-profit organisations that operate throughout Australia.

Professional Insurance Brokers (NSW) Pty Ltd
3 Harold Street, North Parramatta NSW 2151
Phone: (02) 9630 8788
ABN: 32 003 068 540 | AFSL: 241251